About Pace Bend Park
Nine miles of shoreline in dry, arid central Texas might have you asking "did I just read that right?". Why yes, yes you did. So much lakeside real estate for boating, swimming and other water activities it's hard to believe; you'd have to be a few Fruitloops short of a full box not to stop by and check out this 1,368-acre water wonderland. The Tootsie Pop-shaped park is easily accessed on the outside thanks to a looping six-mile paved road, however the sweet reward of the park's interior takes a bit more work to uncover; hike, bike or ride horseback past limestone cliffs, rocky coves, tallgrass prairies and wooded savanna to uncover the secrets of the wildlife reserve within. Don't forget to bring the charcoal for a majestic sunset grill-out! The best, most breathtaking views are on the west side of the park overlooking Travis Lake.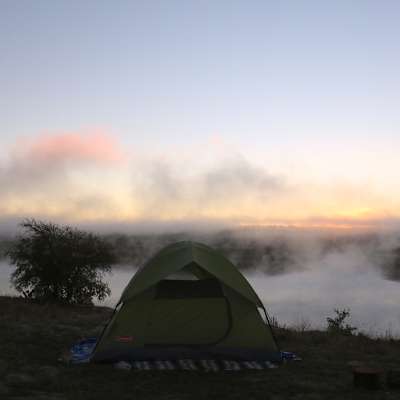 100% Recommend (12 Responses)
Old school or new school, classic or modern, Backstreet Boys or One Direction? These are the types of deeply philosophical questions you'll want to...
Erin: Loved this campground - it's perfect for an easy, one or 2 day trip. Close to the city and lots of spots to choose from. There...
73 Saves
10 Reviews
No one? Bueller? Sharing is caring, y'all.
Drop some
Pace Bend
knowledge on us.
Loved this campground - it's perfect for an easy, one or 2 day trip. Close to the city and lots of spots to choose from. There are lots of campers there so it's a great spot to bring friends and party!
Helpful 2
Helpful 2
Remove vote :(
Awesome little get away if you live near Austin! Pace Bend is about an hour west of Austin and offers lots of great swimming areas, hiking trails in the middle of the park, tons of coves to explore and campsites border both sides of the peninsula.
Helpful 0
Helpful 0
Remove vote :(
It's worth a drive around to pick out the best campsite since there are so many available. My advice - find a quiet spot near a trailhead with a couple good hammock trees and you're golden.
Helpful 0
Helpful 0
Remove vote :(
Loved this place! We went to campsite 30 which has a hidden gem. I'll let you find it ;) drive up and camp. Because of all the overgrowth you get a sense of solitude but there are campsites all around. A backcountry feel with the ease of car camping. Great one or two night stay and if you need anything (beer run) theres a store 5 minutes away.
Helpful 0
Helpful 0
Remove vote :(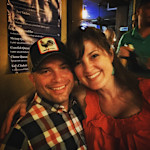 What a great example of county parks! A friend at work recommended this park - we didn't even know it was here, and less than an hour from home. Our family enjoyed our recent weekend at Pace Bend - we stayed in the improved campsite area, and found it to have great access to the lake, to trails, and well-shaded sites with a handy, and code-guarded running-water restroom and shower facility just for people at that campsite area. We definitely plan to go back soon!
Helpful 0
Helpful 0
Remove vote :(
I did a little overnighter at Pace Bend in just my hammock in October, and it was great! It was my first time hammock camping and I didn't have a tarp or anything, so since the campsite I picked was right by the water, I did get destroyed by mosquitoes. On the flip side, it was incredible falling asleep truly in the great outdoors. Pace Bend was nice for the one night get away, but it's not a completely wild place. There's fancy lake houses across the water, and the stars aren't as bright as I wanted them, but campsite space seems to be endless so it's great for quick, spontaneous trips.
Helpful 0
Helpful 0
Remove vote :(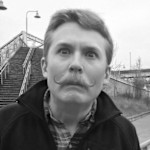 This is one of our favorites. Only 45 minutes west of Austin. With so many sites available, this is our go-to for spur-the-moment weekends. No need for reservations unlike many of the surrounding state parks with limited sites.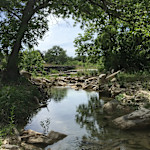 Some sites are difficult to access the Colorado River. Plenty of camp sites with lots of room.
History of Pace Bend Park
Pace Bend Park is located in far western Travis County in the Hill Country of central Texas. With more than nine miles of shoreline along scenic Lake Travis, Pace Bend is one of the most popular areas in the Highland Lakes region, offering visitors a wide range of recreational opportunities. The west side of the park features high, limestone cliffs and numerous rocky coves with some of the most impressive views available of Lake Travis, especially at sunset.
Most of Pace Bend Park is easily accessible by vehicle from the seven-mile, paved roadway that loops the park. However, the interior of the park is managed as a wildlife preserve and can be reached by foot, bicycle, or horseback only. Numerous trails lead into the hills and provide excellent views of the lake and the Hill Country. This area serves as home to a large number of whitetail deer, raccoon, fox, ringtail cat, and dozens of bird species.