View 593 photos
Madrone Tree Hill, California
98%
Recommendation based
on
1611 responses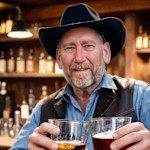 About
Camp under the stars in the foothills of the Sierra Nevada mountains. This 50-acre family-owned property is located in the heart of Apple Hill. There are two streams that run through it, with a hill that separates them. It is a working Christmas tree farm that was started in the 1960s and now has many trees that are too big to fit in anyone's home but provide an unbelievable canopy for some of our campsites. Half the property is covered in a pine forest (with some secluded campsites) with the balance being Christmas trees, Manzanita brush, Madrone trees, and open areas (for larger group campers). There are trails throughout the property for visitors to enjoy. There is an Apple Farm across the street that makes the best donuts in Apple Hill! Less than a mile away is a farm brewery and there are wineries throughout the area. There is als
Read more...
Camp under the stars in the foothills of the Sierra Nevada mountains. This 50-acre family-owned property is located in the heart of Apple Hill. There are two streams that run through it, with a hill that separates them. It is a working Christmas tree farm that was started in the 1960s and now has many trees that are too big to fit in anyone's home but provide an unbelievable canopy for some of our campsites. Half the property is covered in a pine forest (with some secluded campsites) with the balance being Christmas trees, Manzanita brush, Madrone trees, and open areas (for larger group campers). There are trails throughout the property for visitors to enjoy. There is an Apple Farm across the street that makes the best donuts in Apple Hill! Less than a mile away is a farm brewery and there are wineries throughout the area. There is also a large lake nearby that is a favorite for local kayak and canoe enthusiasts (and some who enjoy fishing) since most non-locals don't know it exists.
As kids, my sister, brother and I all planted Christmas trees here. We planted and pruned trees for our father and never really appreciated the beauty of the property since all this place represented to us was work! (Unbeknownst to us, my Dad gave up the farm after a few years because he realized it took up too much family time.) Because of this attitude, I never even explored the property until about 10 years ago, 30+ years after the first Christmas tree had been planted. After doing so, I realized how diverse it was and what a gem it is since it is located right in the heart of Apple Hill with so many things to explore that are in the area. My Dad passed away in 2017 and I want to share what he started so that others can enjoy the beauty of what this area has to offer. Cheers to you Dad!
Hmmm we couldn't find any listings within Madrone Tree Hill that match your search criteria. Try removing filters or zooming the map out and searching again.
---
Places to see near Madrone Tree Hill