About Mt. Hood National Forest
Over the northern Williamette River and through the woods, to Mt. Hood National Forest we go! Located twenty miles east of the city of Portland, Oregon, the Mt. Hood National Forest extends across more than sixty miles of forested mountains, lakes, and streams. Before embarking on a journey into the depths of this fiercely forested area, check the
National Forest Website
or give the ranger's station a call at (503) 668-1700. A wilderness permit is required from May 15 through October 15 and must be in your possession. Lucky you, permits are free and self-issued at trailheads and wilderness boundaries. Score! Scan for weather
alerts and notices
before you head out, especially in the winter due to snowfall. Whether you plan on shredding Mt. Hood, or squatting in the forest, check for any necessary
passes or permits
prior to your trek, and devote a nice evening to
mapping
out your journey!
14 Reviews
No one? Bueller? Sharing is caring, y'all.
Drop some
Mt. Hood
knowledge on us.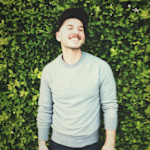 Great campsite! Try and minimize cars. One car per campsite will fit but no more than that. The best thing about this campsite is how wooded and set back from the car it is that you forget you are car camping. Love this spot.
Helpful 2
Helpful 2
Remove vote :(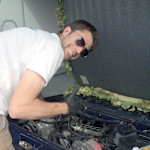 This is a neat campground with a good vibe. There is a gas station and convenience store about 2 miles north of the campground on HWY 26 back towards Government Camp for getting fuel and restocking up on supplies.
Helpful 1
Helpful 1
Remove vote :(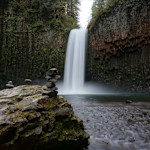 This campground is right off the Highway and is near quite a few hikes in the Mt. Hood National Forest. The Tamanawas waterfall trailhead is literally less than a five minute walk from the campground. One of the closest towns to the campground is Parkdale, I recommend stopping by and eating at the BBQ place.
Helpful 1
Helpful 1
Remove vote :(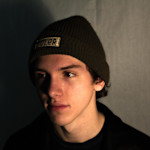 This is a very popular campsite. If you are looking for exclusivity, this isn't your place. Some would say it's well worth the view, though.
Helpful 0
Helpful 0
Remove vote :(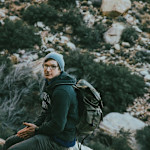 Beautiful, peaceful campsites. Very clean outhouse w/ plenty of toilet paper. Mosquitos were abundant, but not bad enough to scare anyone away (except for in the morning). Worth the drive up although it can be a little rough at times. Would highly recommend!!
Helpful 0
Helpful 0
Remove vote :(
Love this place, it is fantastic! CASH ONLY ($20 in July 2015), but it's just 4 mi from town. No showers but you can bathe in the creek. Pump water fountain. It's a little cloudy, not sure you want to drink that. Ramona Falls is a great nearby hike!
Helpful 0
Helpful 0
Remove vote :(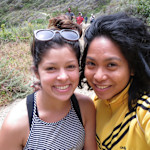 No running water here! But little to no bugs or animals here and decent sized sites. A bit further from Mt. Hood than we wanted but still a really cool first come, first serve site. Clean vault toilets, friendly park service.
Helpful 0
Helpful 0
Remove vote :(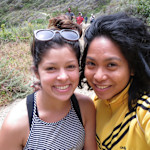 The gnats get nuts once the sun goes down, but besides that - absolutely beautiful place. People were kayaking and fishing all day.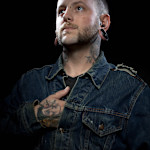 Sunstrip is a great small basic Campground. With only a handful of tent sites it is rarely crowded. Stuck between a spatering of other campgrounds tucked away on the Clackamas River this one stands out as it opens earlier in the season than the others in the area. Not far down the road from this campground are also dozens of dispersed campsites in the Mt Hood National Forrest if it happens to be booked. There is even some descent Shallow water swimming to be had in the hotter months.
This was a great campground we found on an impromptu trip to Mt. Hood on a holiday weekend, which usually equals disaster when looking for an available campsite. McNiel Campground is situated a little further from the rest of the campgrounds making it a little more private and the campsites were generously sized! Just a short walk away will take you to a nice little river as well.
Just to give some up-dated info, OHV are not allowed in the campground or on the roads in the area. Camp Host will be on site during camping season from May 1st thru mid-October.
Definitely not a great place to go if you don't have a truck or suv. The roads are bad around the lake with tons of wash outs. Drive carefully! The lake is silting in, and the marshy area much bigger than it used to be. Probably from all the beetle kill and damage from forest fires that hit awhile ago. You used to have water directly from the lake, but it's no longer potable, so you have to bring your own. Still no swimming allowed in the lake though. The big old trees I remember as a kid are gone, and it's mostly small hemlocks. Still decent fishing, but the mosquitoes were so numerous it made camping not pleasant. We got eaten alive.
We camped here over the July 23rd campground and a few things to say about it:
The campground itself was nice. Large campsite that could easily fit 2-4 tents and 1 car (a few could fit a couple cars). The campground was also about 50% full and seemed far more used than was otherwise indicated. Probably due to the increased traffic, the vault toilets were devoid of paper (so bring your own) and were not the most pleasant smell. Also, I can tell you the mosquitos are still pervasive, especially close to the waters edge, throughout the summer.
The road to the campground was terrible. We drove up in an F-350 dually and while we were able to get up there, we found a few places where we had just over an inch of clearance from boulders and
History of Mt. Hood National Forest
Located twenty miles east of the city of Portland, Oregon, and the northern Willamette River valley, the Mt. Hood National Forest extends south from the strikingly beautiful Columbia River Gorge across more than sixty miles of forested mountains, lakes and streams to Olallie Scenic Area, a high lake basin under the slopes of Mt. Jefferson. The Forest encompasses some 1,067,043 acres.
Our many visitors enjoy fishing, camping, boating and hiking in the summer, hunting in the fall, and skiing and other snow sports in the winter. Berry-picking and mushroom collection are popular, and for many area residents, a trip in December to cut the family's Christmas tree is a long standing tradition.
The Cascade Range Forest Reserve was established in 1893, and divided into several National Forests in 1908, when the northern portion was merged with the Bull Run Reserve (city watershed) and named Oregon National Forest. The name was changed again to Mt. Hood National Forest in 1924.
Some popular destinations that offer rewarding visits are Timberline Lodge, built in 1937 high on Mt. Hood, Lost Lake, Trillium Lake, Timothy Lake, Rock Creek Reservoir and portions of the Old Oregon Trail, including Barlow Road.
There are 314,078 acres of designated wilderness on the Forest. The largest is the Mt. Hood Wilderness, which includes the mountain's peak and upper slopes. Others are Clackamas, Lower White River, Roaring River, Badger Creek, Salmon-Huckleberry, Hatfield, and Bull-of-the-Woods. Olallie Scenic Area is a lightly-roaded lake basin that provides a primitive recreational experience.