Salvage Texas Outposts
Hosted by Brad
About Salvage Texas Outposts
Once a rather desolate looking piece of ground without any standing water on the property, it now has over a mile an a half of shoreline on ponds, trees full of birds, frogs, turtles, deer, raccoon and many other critters. As we create an example of how to salvage lands lost to pastures, land fills, and neglected can be brought back to life where life can flourish. The Tiny Texas Houses are laid out about the property to demonstrate how we can assemble a village, compound, or community out of 95% Pure Salvage. This is the only truly sustainable way that utilizes the planets resources as well as the human energy invested in materials created by our ancestors. The Organic Cottages are part of the manifestation of Salvage, Texas which will become an place people come for music, film, rallies, and a market that is focused on sustainable solutions and ways of unplugging from the Matrix.
The 43 acres have lots of space to hike, a place to swim, meditate, exercise, and relax. With the bath house for campers, we are adding a new way to come and learn more, participate in seminars on building with salvage, and learning how to keep our bodies young and healthy over the decades we are here on the planet. If we respect our vessel that our spirit experiences this beautiful planet we call Mother Earth, and respect the planet by living simply so as to not consume the limited resources that we must share with many species. The land, houses, and camp houses we will be adding next, represent the possibilities that others can then see and learn how to construct so that they can return home and create solutions using their local salvage mining, building, and redevelopment possibilities. Such Quantum Jumping in thinking processes we can help in freeing more people from the matrix created by a false illusion of an American Dream for a big house, car, and all the things one can pile into and onto their property. After a generation of debt service, insurance, taxes, and a sudden realization that decades have suddenly past, it is time to downsize, reform your identity, and grow a new life in the midst of rapid change.
Salvage, Texas is a model of Tiny Texas Houses, permaculture, and a place where an alternative path is being demonstrated through the materialization of my imagination using thousands of doors, windows, wood, and miles of rustic metal roofing, salvaged and inventoried, ready to go. From the Mud Caverns to Skinny Dip Pool, Miracle Mountain, and Tombstone falls, as you return to camp and visit over the years you will get to see the most unique market and event venue in the US manifest and thus transition from the dimension we call imagination to the one we call reality. The hope is that the seeds will grow once planted and the guests who leave will plant many more as they share the solutions and experience the organic possibilities that the Pure Salvage Living Renaissance offers to those looking for alternative solutions and paths for the decades ahead.
Want to be a part of it? Help build it? Get the free passes and barter for the parts and pieces with your human energy instead of money? Learn how to travel, find salvage, harvest it and bring it back to your market space that others can operate for you while gone. Perhaps even have a tiny Organic Cottage above your Artist/vending space, or many other possible parts of a new way of living, thinking, and planning for a life where the hours of living are more important than the bank account and jewelry one owns. Life is better for some when it is simpler and more focused on Love, family, and miracles as part of our daily life. We can manifest incredible things once we believe in our potential to succeed. Salvage, Texas is intended to be the proof of what is possible from what some considered trash.
Campgrounds in Salvage Texas Outposts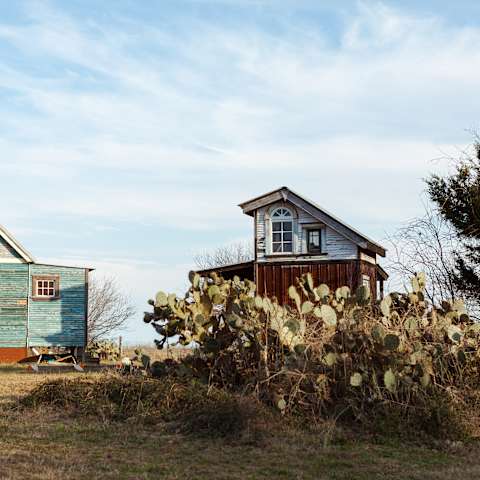 Andie: Camp, Dream, Manifest is unlike any place I've ever camped before. Nestled at the end of a dead-end...
11 Reviews
This property has no reviews yet.
If you stayed here and have some insider info for us,
let us know
!
Camp, Dream, Manifest is unlike any place I've ever camped before. Nestled at the end of a dead-end service road off of I-10, this property allows you lots of room to walk around and explore while still being close to civilization. The neighboring town of Luling is only a 5 minute drive away, although there isn't much of a need to leave the property of Camp, Dream, Manifest once you've set up camp. We pitched our tents near the very nice bath house on the property and were able to enjoy the fire ring both nights we were there. Although we did not adventure into the mud baths, we did hike up "miracle mountain" and trekked around the area for a bit during our stay. Overall we had a great time at Camp, Dream, Manifest and would recommend fellow open minded people to experience this place as well.
Remove vote :(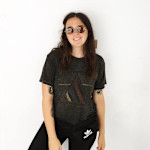 My husband and I have read so much about these tiny homes and were thrilled to finally have the opportunity to visit! Our stay was nothing short of amazing, totally exceeding our expectations.
We arrived in the late afternoon and settled into our home before going to explore. The first thing we noticed about the houses was how unique each one was. Every home is built by hand from 96% salvaged materials! It shows in the distinctive designs and mixed-matched wood colors. Make sure to check out each one during your stay as they all offer different tastes of tiny home living. One of my favorite things about the Blue Moon was it's view. We had the perfect view of rolling plains, cacti, and cows grazing from our front porch.
While roaming the acreage, we met Laura (a full-timer on the property) who told us all about Brad's vision for the community and gave us a tour of the mud baths located 30+ feet underground. The pool is filled with natural ground water, which combines volcanic ash and mud to create both a relaxing and healing experience! We definitely encourage you to take a dip - just remember that it is clothing optional!
This property is ripe for exploring! We highly recommend climbing Magic Mountain - with it's 360º views of the tiny home community, it is the perfect place to watch the sun set. Definitely a 10/10!! We will be staying here again in the future.
Remove vote :(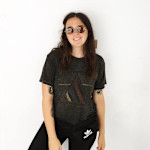 The Kidd is a gorgeous, TINY home. It is definitely one of the smallest homes and is perfect for one, or two if you're cuddly! It offers a beautiful kitchen area with sink, kitchen table, and cabinet with all the dishes you may need. This home has some of the best natural light available and a wonderful wrap around porch, perfect for catching the sunset. The Kidd is one of my favorite homes on the property and I would definitely recommend staying here!
Remove vote :(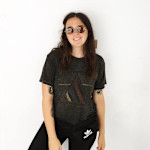 The Vicki Too is one of the larger homes on the property, able to sleep at 4+ people. It offers a bed and gorgeous lounge downstairs, as well as another large bed in the loft. The interior is extremely unique and reminded me of an antique, Victorian home. One of my favorite things about the Vicki Too is it's porch. It has a beautiful view and some of the comfiest chairs around!
Remove vote :(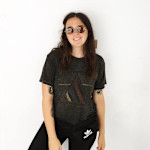 The Mascot is the first home that Brad built on the property. It sits atop a hill at the front of the property, and while it is further away from the outdoor activities (mud bath, swimming holes, Magic Mountain), it offers a unique and beautiful view of the rolling hills across the way. You also have the opportunity to stay in the very first home built – which is pretty awesome!
Remove vote :(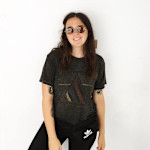 The Gingered Swan is the most popular tiny home on Brad's property, and I can absolutely understand why. Like the others, it is made from 96% salvaged wood, but unlike the other homes, it has an upstairs balcony! This gorgeous balcony, perfect for two people, looks out over acres of land and swimming holes. It is the perfect place to catch the sunset (or sunrise if you're an early bird!). The Gingered Swan has a very unique interior with block stairs leading to the loft. Just beautiful!
Remove vote :(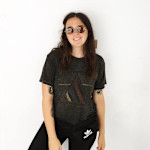 The Vicki Won is the very first Victorian home built on the property! It has an open porch with a beautiful view of the surrounding property as well as a small table for enjoying dinner outside. I love the mint color of this home – it's perfect for photo ops!
Remove vote :(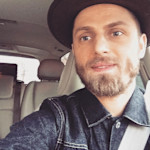 Brad's tiny houses camp is truly amazing! It is such a unique experience. When I pulled up there were a bunch of chickens and roosters pecking around in the yard. I was impressed with the amount of comfort and amenities at The Kidd. There were no other visitors staying when I did so, as a newbie to this type of thing, I took full advantage of the clothing optional, bentonite clay bath! It was quite a powerful experience and well worth it. I hope to be back again soon and will be telling all my friends about it!
Remove vote :(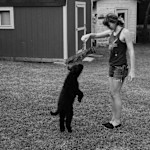 Loved my stay here. It's a perfect get-away for a writing retreat. Even though it was rainy the whole weekend, the tiny houses made it all worth it. Hospitality is champ! Plus hot showers in the bathhouse with multi-light strobe shower-head makes it all fun! Definitely coming back here.
Had an absolute blast here! Very chill, relaxed campsite not too far from town, but secluded enough from civilization to disconnect for a weekend. Enjoyed swimming in the ponds and soaking in the mud caves. Will definitely be back!