About Ochoco National Forest
At 850,000 acres, Ochoco National Forest, has got a few types of natural beauty to pull your senses up and out of wherever they might be. The forest is composed of three wilderness areas: Mill Creek Wilderness, Bridge Creek Wilderness, and Black Canyon. The three names couldn't be anymore telling of the diversity of land you encounter in this forest. Geological formations stand over dense pine forests, conifers, and lodgepole pines. Mountains roll in all directions and deep canyons swallow your perspective. On the diverse dry lands black bears, elk, mountain lions, wild turkeys, and mule deers roam. Down below, the smile of the North Fork Crooked River is alive and well.
3 Reviews
No one? Bueller? Sharing is caring, y'all.
Drop some
Ochoco
knowledge on us.
The reservoir is not great for swimming - pretty mucky and full of algae. Good amenities at the campsites though.
Remove vote :(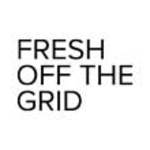 Smith Rock State Park doesn't allow car/van/RV camping, but Skull Hollow does and it's only 15 min from the park.
Remove vote :(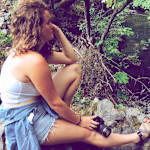 Skull Hollow is a good basecamp for Smith Rock climbers and other adventurers. The sites are quite large, especially towards the end of the loop. Expect a terrain of juniper and sagebrush, a firepit, picnic table and great star gazing! There is no running water so be sure to pack in your own.
Remove vote :(
History of Ochoco National Forest
The Ochoco National Forest's history is as diverse as it's land with historic trails and old timey cabins and railroads. The land was originally a part of Deschutes National Forest, but was cut off from it back in the early 20th century and Ochoco National Forest was formed.
The geographical boundaries go hand in hand with the cultural history – cattlemen fought with sheepmen, so instead of letting them go to war over specific boundaries set up by the respected groups, Washington decided to divide the land, making Ochoco National Forest its own entity in 1911.
In the following decades, the resources of the land were cut, harvested, and mined, all the while people were beginning to realize that treating the land in this way was not the most optimal due to the scars left. Today, industrial mining and the lumber industries have faded into the past and respectful recreation is the present and future