About Ray Roberts Lake State Park
Think you can catch a fish that weighs the same as 15 packages of bacon? (fun fact: store-packaged bacon weighs approximately one pound. The more you know!) Then try your best to set a new lake record for largemouth bass, which is currently set at whopping 14.07 pounds! Not an angler? The 29,000-acre Roberts Lake has plenty of room for lots of other activities such as paddle boarding, fishing and boating. Great for land lovers as well, the 20-mile multi use Greenbelt Corridor allows guests to enjoy biking, hiking and horseback riding too. Whew all that activity can be tiring! Take a moment to sit back and just absorb all the beauty and there's a good chance you glance upon some of the 229 bird species soaring around the park - maybe even a bald eagle if you're lucky. As the day comes to a close, be sure to stay for the pastel-colored breathtaking sunsets on the lake!
Campgrounds in Ray Roberts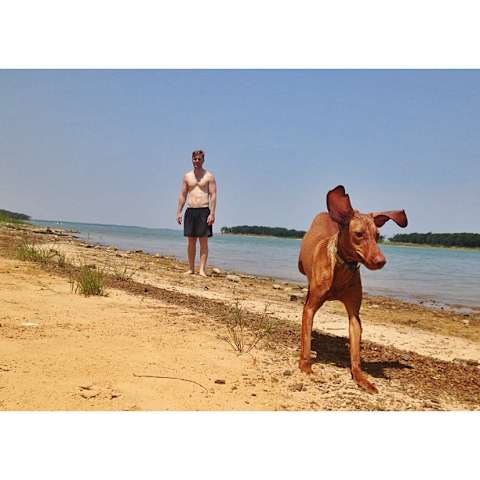 The Ray Roberts State Park Johnson Branch Unit Campgrounds can actually be broken down into five...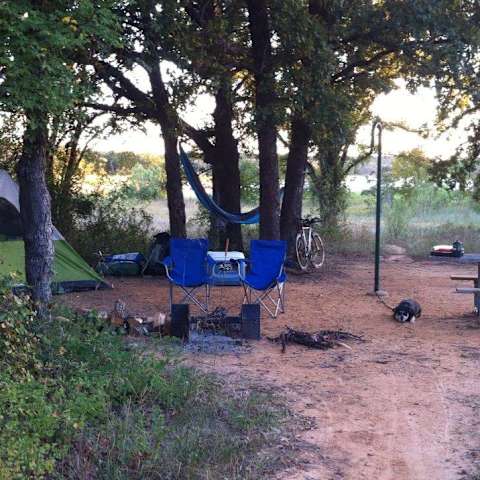 Chad: Great access to a public swim area (roped off). Trails are plentiful, but they are pretty sandy due...
5 Reviews
No one? Bueller? Sharing is caring, y'all.
Drop some
Ray Roberts
knowledge on us.
Great access to a public swim area (roped off). Trails are plentiful, but they are pretty sandy due to them being used as horse trails too.
Remove vote :(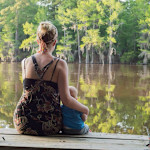 We love camping here! Some of the walk-in sites are quite a haul if you have a lot of gear so check the park map before you pick your site. Hawthorne area site #3 is perfect! Secluded but not too far from your car. Just enough distance to give you a more primitive feel but still have all your gear. This area is also right along the trail system so we were able to hop on our bikes and ride the loop through the park. Isle du Bois is our camping home away from home.
Remove vote :(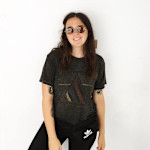 We absolutely love Ray Roberts State Park. There is swimming, fishing, boating, picnic areas, and beautiful hiking trails. I love to take my clients here for photo shoots and on off days love bringing my pup here to run around!
It's really beautiful, I would highly recommend camping or even just coming out for a day trip.
Remove vote :(
Pack light if staying at a walk-in site. Water and potty available within a reasonable distance. Public swim area is very nice and there are plenty of covered picnic areas for groups.
Remove vote :(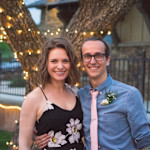 Long walks into some of the campsites. Can get very windy by the water so make sure to protect your tent behind trees.
Remove vote :(
History of Ray Roberts Lake State Park
Early hunter-gatherers camped in this area, hunting game, gathering edible plants, and repairing their stone weapons. One site nearby, the world-famous Aubrey Clovis site, is 11,550 years old! These were some of the first humans in North America.
Archeologists find clues to the age of a site by the type of spear or arrow points found there. At the Aubrey site, they found Clovis points, which were the earliest known type of American projectile point.
Many hunter-gatherers have spent time here looking for food. From the 1500s, Comanches, Kiowas and Tonkawas frequented the area.
Spanish and French explorers began passing through in the 1500s. The French influence is still felt– Isle du Bois is French for "island of the trees."
For the most part, settlers did not arrive until the 1840s. This was not a peaceful process, as settlers and Native Americans clashed over the years.
After the Civil War, army units from Fort Richardson and Fort Sill offered protection, and eventually settlers and soldiers drove Native Americans from the area.
Most people who settled in this area came from states such as Missouri, Kentucky and Tennessee. The woods may have reminded them of their former homes. Many settlers planted vegetable gardens, raised hogs and chickens, and kept cows. Like earlier peoples, they hunted wild game and gathered seasonal fruits and vegetables. You can visit the remains of an early homestead at Isle du Bois. People lived at the "Chimney site" from the late 1800s through the 1940s.
The Trinity River Basin is the primary water source for Dallas-Fort Worth and Houston – the two most populated urban centers in Texas. The 29,000-acre Ray Roberts Lake is one of 22 reservoirs on the Trinity River.
The lake provides water to Dallas and Denton, but that's not all. It helps contain floods, stores water, provides fish and wildlife habitat, and offers fishing, swimming and boating.
Denton Congressmen Ray Roberts (1913-1993) worked tirelessly on water issues. His legacy includes the reservoirs on the Trinity.