About Navarro River Redwoods State Park
Sometimes people zip their lip about Navarro. You might too, after experiencing the powerful triad of second growth redwoods, river currents and oceanside camping. You might just feel a bit of protectiveness seep into your state-park-loving bones. It's natural to want to keep this place secluded, but don't worry, people have been enjoying it for quite awhile and it hasn't lost its luster. Navarro Redwoods State park is a magnificent 660 acres along a 14-mile corridor of the Navarro River, where you can meander through stunning second growth redwood canopies, dip into restorative crystal river water and play surfside at pacific ocean worshipping Navarro Beach. Kayakers and canoers, you're invited to submerge your paddles in the late winter and early spring and swimmers you should be rocking all summer long in both salt and freshwater cradles. Located in the Anderson Valley, between Highway 101 and the Mendocino Coast, Navarro Redwoods State Park is an inestimable treasure of versatile waterlife, lush vegetation and secluded camping dreams. Break the silence and savor the rich display that makes Navarro a coveted California secret.
Campgrounds in Navarro River Redwoods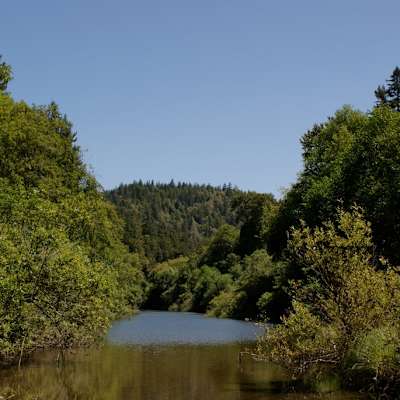 Navarro Beach Campground is the best of all waterside worlds. Fall asleep to ocean songs. Be a neighbor to swimming holes and translucent river...
Ross: Stopped by...boo. Campsites on top of one another,in a state of disrepair. Head north just past Ft. Bragg to MacKerricher S.P....
28 Saves
10 Reviews
Stopped by...boo. Campsites on top of one another,in a state of disrepair. Head north just past Ft. Bragg to MacKerricher S.P. Waaay nicer and peaceful setting. Hit site 2 or 6 of the walk in sites for nice seclusion and easy walk to beach or tidepools.
Helpful 2
Helpful 2
Remove vote :(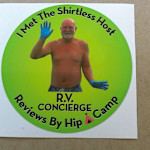 Your shirtless host reporting on Navarro river Redwood S.P.
The Navarro Beach camp ground is 1st. come 1st. served w/no water and flushing toilet. Very primitives need to bring your own water. But don't let this stop you from going to this camp it is an experience you do not want to miss.
The Paul Mimmick campground is a popular camp ground along the Navarro river. The 26 camp sites @ this park is in the Redwood Grove along the river.
The day use is right on the rivers bank. You can park right at day use.
Make sure you call this park can close @ times because of high water.
Make amazing memories and camp @ all the all the S.P.in the Mendocino area.
Your shirtless host
Steve
Helpful 1
Helpful 1
Remove vote :(
No running water or flushing toilets, but a fully worth it destination in regards to natural beauty. Come prepared for harder core camping.
Helpful 0
Helpful 0
Remove vote :(
This campsite can be a little bustlin' as it's also the parking lot for day-use of the beach. Albion River Campground and Mendocino Campground are two options a few miles north; Albion more social and Mendocino Campground more secluded.
Not Sure Why this Page says Pets No Allowed. The Park Brochure says this: Pets must be under immediate physical control at all times.
Dogs must be on a leash no more than six feet long and
confined in a tent or vehicle at night.
History of Navarro River Redwoods State Park
The Pomo people occupied much of what is now Mendocino County for thousands of years before Europeans arrived in California. Some indigenous Pomo people lived in a narrow strip along today's Navarro River, but most lived inland east of the "Redwood Belt." The Mitom Pomo inhabited an area near today's town of Willits called Little Lake Valley. The Mitom Pomo traded with the Mato Pomo, who lived north of the Noyo River. The Mato Pomo had access to obsidian for making tools such as scrapers, arrowheads and spearheads.
The Navarro area provided well for the Mitom Pomo. Plant foods, fish, shellfish and game animals were plentiful. Grasses, roots and other vegetation provided materials to create magnificent Pomo baskets, now gracing museum collections the world over.
In June 1857, the Mitom Pomo were sent to a newly opened reservation (now the town of Fort Bragg). The reservation lasted less than ten years. During this time, the population was drastically decreased by disease, loss of land and food resources, and the hostility of European settlers.
Beginning in the 1850s, heavy logging by the lumber and sawmill trade devastated the areas old-growth redwoods. In 1987, the Save The Redwoods League purchased this fragmented riverfront acreage to link its open spaces and then donated it to the State.
These second-growth redwoods - sprouted from the cut stumps of the original trees - grew rapidly in height and girth where the Navarro's flood waters nourished their growth.
Sedges, used as basket material by the Mitom Pomo, line the channel banks. Redwood sorrel blankets the forest floor with heart-shaped leaflets and pink flowers in the spring. Dense stands of western sword ferns, salal and and wild huckleberry add to the riverfront beauty. The mouth of the Navarro river mingles fresh water and salty ocean water to support a great variety of wildlife, including harbor seals, river otters and California sea lions.