About Brazos Bend State Park
Located near Texas's gulf coast on the Brazos River near Houston, this 4,897-acre park boasts three diverse ecosystems of hardwood forest, coastal prairie and transitional marshlands. Be on the watch for sneaky alligators who prowl the river and live in relative abundance. Deer, armadillo, raccoon, river otter and over 300 species of bird are other notable residents of this park. Hiking, fishing, geocashing, biking and horseback riding are popular activities. You can come test out your Lewis and Clarke navigation skills with orientation courses that are also offered at Brazos Bend.
Campgrounds in Brazos Bend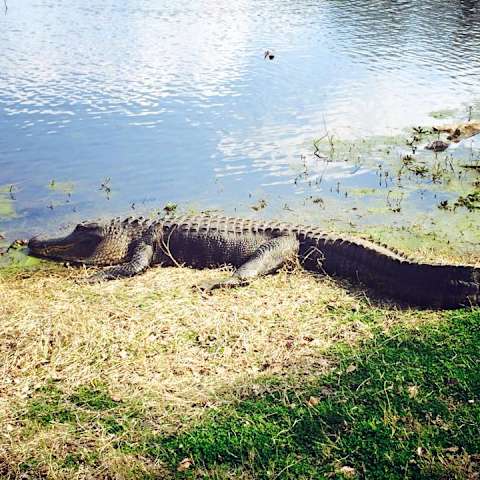 You might want to consider bringing along a fan when visiting the Burr Oak area where, depending on...
1 Review
No one? Bueller? Sharing is caring, y'all.
Drop some
Brazos Bend
knowledge on us.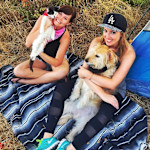 Brazos Bend is one of my favorite parks in Texas. It is huge, with tons of trails and gorgeous wetlands, and the best part is that it's only an hour or so from Houston. We were there in June and saw alligators, deer, armadillo, and tons of bird species. The limited use cabins are great and are screened in which helps keep some of the bugs away, it can get hot in the summer, but that's Texas! There is also an observatory on site that was awesome, but I'd advise bringing wine and snacks while you're waiting for your turn for the observatory though because the lines get kind of long. I'd highly recommend making the trip to Brazos Bend for one or two nights!
Remove vote :(
History of Brazos Bend State Park
Brazos Bend State Park, approximately 28 miles southwest of Houston, covers roughly 5,000 acres, with an eastern boundary of 3.2 miles fronting on the Brazos River on the southeast border of Fort Bend County. This was the area of Texas' first Anglo colonization. It was purchased by the state in 1976-77 and was opened to the public in 1984.
Archeological materials show that prehistoric people visited this area, possibly as early as 300 BC; in early historical times, the Capoque band of the Karankawa Indians roamed between the mouth of the Brazos River and Galveston Bay and may have traveled inland as far as Brazos Bend.
In the early 19th century, this area of Texas was the site of Stephen F. Austin's first colonial land grant from Mexico, and present park land was included in a grant to Abner Harris and a partner named William Barrett in 1827. Most of the riverfront was sold shortly after the Texas Revolution, and records show that in 1845, part of the park and 2,400 feet of river frontage were in the hands of cotton brokers who lived in Brazoria. At the time, the Brazos River was one of the principal routes of commerce, and it may be that the brokerage firm used the area for one of its riverboat landings.
In recent times, the land on which the park is located was used for cattle grazing and pecan harvesting, as well as a private hunting preserve.
Enjoy, but do not disturb historical places. If you find an artifact, leave it in place and let park staff know.