View 12 photos
100%
Recommendation based
on
12 responses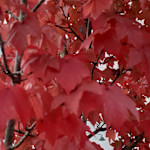 About
If you are visiting the GREAT OCEAN ROAD you might like to stay with us. We are 3 ks west of the township and beach at Apollo Bay on the Barham River Road. The Paradise picnic area is a couple of ks further along the road. It is a quiet, peaceful property with resident koalas, bird life, the occasional wallaby and if you are very quiet you might see a platypus in the river.

Experience a peaceful nights rest under the silver river of the milky way. Wake to the dawn heralded by the sounds of nature and the ocean breeze flowing from the Marengo beach up to the valley. Enjoy the panoramic views of the Barham River bush lined valley and green farmland before you move on your pathway.

There are sheep on the property so please no dogs, and dairy cows next door. You can do day trips to the 12 Apostles, Cape Otway Lighthouse, Ot
Read more...
If you are visiting the GREAT OCEAN ROAD you might like to stay with us. We are 3 ks west of the township and beach at Apollo Bay on the Barham River Road. The Paradise picnic area is a couple of ks further along the road. It is a quiet, peaceful property with resident koalas, bird life, the occasional wallaby and if you are very quiet you might see a platypus in the river.

Experience a peaceful nights rest under the silver river of the milky way. Wake to the dawn heralded by the sounds of nature and the ocean breeze flowing from the Marengo beach up to the valley. Enjoy the panoramic views of the Barham River bush lined valley and green farmland before you move on your pathway.

There are sheep on the property so please no dogs, and dairy cows next door. You can do day trips to the 12 Apostles, Cape Otway Lighthouse, Otway Fly, Maits Rest, Aire Valley Redwoods or fish at the beach.

No amenities so campers must have own and leave no trace. Campfires permitted in a drum ask host, buy your own wood or we can sell you wood here.
Hmmm we couldn't find any listings within Barham Park that match your search criteria. Try removing filters or zooming the map out and searching again.
---
Places to see near Barham Park