About Falcon State Park
Why is the nearly 100,000-acre Falcon Reservoir on the western banks of Falcon State Park only half-filled with water? Because the other half is filled with agua! That's right, only four miles northeast of the border with Mexico, the international man-made reservoir on the park's western shores has a dual-nationality and is managed by the joint International Boundary and Water Commission. Excellent for fishing, particularly for largemouth bass, the lake is also a great spot for water skiing and swimming. A word of caution on the water: several acts of piracy have taken place near the boundary line, so be very careful. We're not gonna lie, the water might be what really reels in visitors (and fish!), but the landscape itself surely helps contribute to a wonderful stay. The 573 acres of mixed terrain boast a rollercoaster of hills strewn in mesquite, huisache, wild olive, ebony and prickly pear cactus great for hiking and bird watching!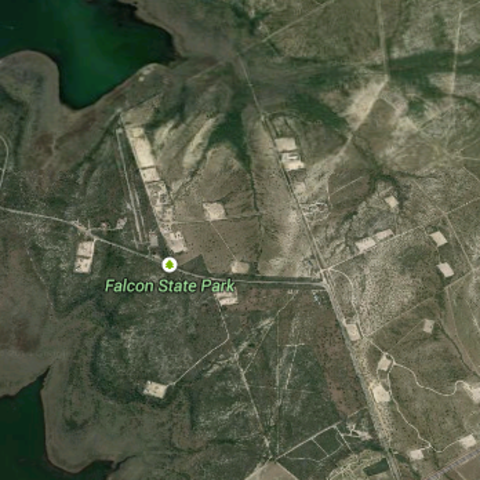 Among the rolling landscape of mesquite, wild olive and huisache these campgrounds are located not far...
Photos
This park doesn't have any submitted photos—just yet.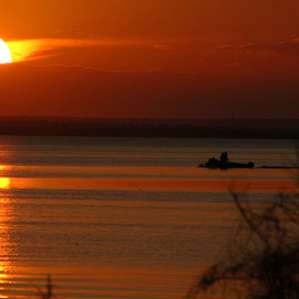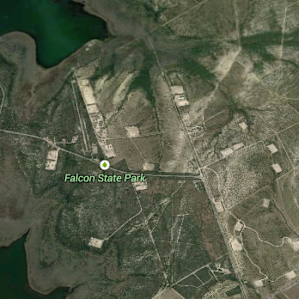 Reviews
No one? Bueller? Sharing is caring, y'all.
Drop some
Falcon
knowledge on us.
History of Falcon State Park
Falcon State Park is 572.6 (144 developed) acres located north of Roma at the southern end of the 98,960-surface-acre International Falcon Reservoir in Starr and Zapata counties. The park was leased from the International Boundary and Water Commission in 1949 and was opened to the public in 1965.
Falcon Dam was dedicated by Mexican President Adolfo Ruiz Cortines and President Dwight D. Eisenhower in October 1953. The waters of the Rio Grande River have formed a beautiful 60-mile-long lake behind the dam. This dam was built for conservation, irrigation, power, flood control and recreational purposes.