About Sunset State Beach
This 1.5 mile-long stretch of beach features massive sand dunes and dotted pine trees. It is bordered by large agricultural fields and is a year round destination, visited by many. The beach rewards visitors with sweeping views of bluff-backed sand and sea, including the Santa Cruz Mountains to the northwest and the forested hills of the Monterey Peninsula to the southwest. Although it is small, it has a lot of natural beauty on offer. This all makes for a nice little getaway location!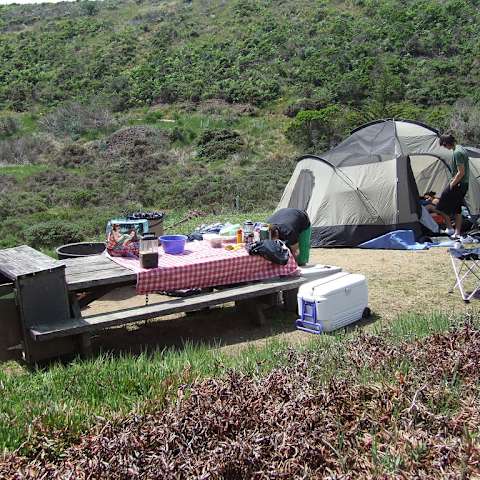 Jessica: Look at the sites before you pitch your tent! The locations are very different. Also- there is a large...
History of Sunset State Beach
As with most of the surrounding area, the Ohlone lived along this beautiful coastal stretch. The land provided an abundance of food, including abalone, mussels and an assortment of sea mammals. Life was relatively peaceful until the mission system came into place. It was an event that would forever change the Ohlone's culture.