About Julia Pfeiffer Burns State Park
Julia Pfeiffer Burns State Park is the envy of state parks nation-wide. You can't beat waterfalls dropping over 80 foot cliffs into the Pacific Ocean, or endless coastal trails that weave above the bluffs. Nothing says Big Sur camping like waking up to dramatic view of the Pacific, but if you ever get sick of the magical coastal scenery, Julia Pfeiffer Burns extends from the coastline all the way up to the nearby ridges, some of them 3,000 feet high. Take a break from the coast to enjoy redwood, madrone and chaparral trees, and enjoy backcountry hiking when you explore this park's extensive trail system. Looking to stretch your sea legs? A 1,680-acre marine reserve is one of the little-known gems in the area, making Julia Pfeiffer Burns camping the best around.


Julia Pfeiffer Burns Campground is the place to stay in Big Sur (or, the nation!), and is a popular destination year-round, so you'll need to book early... Like, the first person to book 7-months in advance at 7am early. With only two sites to book at Julia Pfeiffer Burns Campground, there's plenty of seclusion here, with excellent views of the Big Sur coastline visible from most areas. It's the perfect place to relax after a long day of exploring the tall ridges and ancient trees. If you score a spot here, get ready to be lulled to sleep to the sounds of the Pacific.
Campgrounds in Julia Pfeiffer Burns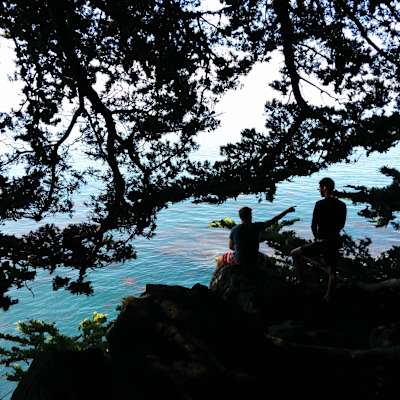 100% Recommend (16 Responses)
This park may only have two camping spots, but they are known to be some of the best camping in California! Both are walk-in (meaning be prepared...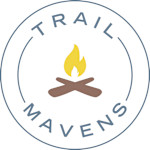 Sasha: Rather than parking in the JPB lot and schlepping your stuff, drive another 1/4 mile or so down Hwy. 1 until you see a pullout...
328 Saves
History of Julia Pfeiffer Burns State Park
Evidence suggests that the Big Sur coast was inhabited until the early 1800s by native California Indians who spoke the Esselen language. They used the forested terrain as well as the coast for hunting
and harvesting what they needed for sustenance, utility and ornament. Surviving Esselen descendants in Monterey County continue to honor and practice many of their ancestral traditions.
The area of today's park was homesteaded by a number of pioneers in the 1870s, including the McWay (for the whom the gorgeous waterfall is named) and Partington families. Homesteaders were largely self-sufficient - making a living as loggers, tanoak harvesters or ranchers by using only the resources available on the Big Sur coast.
Michael Pfeiffer moved to Sycamore Canyon in 1869 when his daughter Julia was an infant. She spent her life in Big Sur, inspired by its terrain, the sea and the wildlife. Former U.S. congressman Lathrop Brown and his wife, Helen Hooper Brown, purchased property at Saddle Rock as a vacation retreat. Julia Pfeiffer and her husband John Burns leased pasture land from the Browns at Saddle Rock, near McWay Falls. The Burnses lived south of the park at Slate's Hot Springs (now the Esalen Institute), providing tourists with hot meals and a bed.
The Browns enjoyed Julia's plain-spoken manner and big heart, and they donated Saddle Rock Ranch as a state park dedicated to Julia Pfeiffer Burns in 1962. The splendor and seclusion of the Big Sur coast continues to draw vacationers to this park.