About Devils River State Natural Area
This isn't your grandma's RV glamping getaway! Not only does Devil's River State Natural Area offer few amenities, visitors should bring their own food and water. Just like camping should be, yeah! Devils River is hot for primitive camping, hiking, mountain biking, horseback riding, swimming, fishing, and has a total of 47 miles to get your extreme paddle (canoe or kayak) on. A trip down the ol' river isn't just for anyone though. Embarking on this rough and rewarding ride is recommended ONLY for experienced paddlers equipped to spend at least three days in a remote area. Are you in like sin? Pick up a Devils River State Natural Area Access Permit (DRSNAAP, required for all trips on the river) and prepare yourself for a wild trip in the wilderness!
Campgrounds in Devils River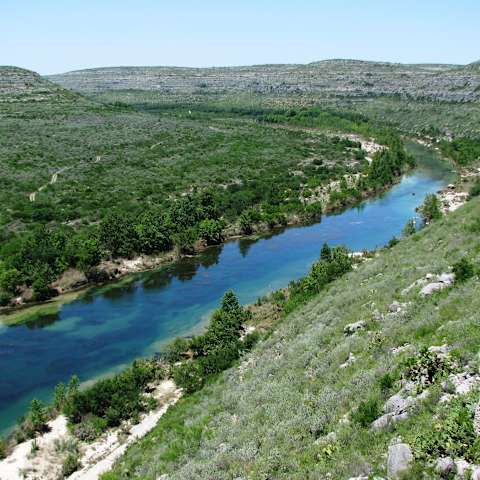 "Paddle-in camping" is also known as camping for badasses who go on multiple-day adventures by water,...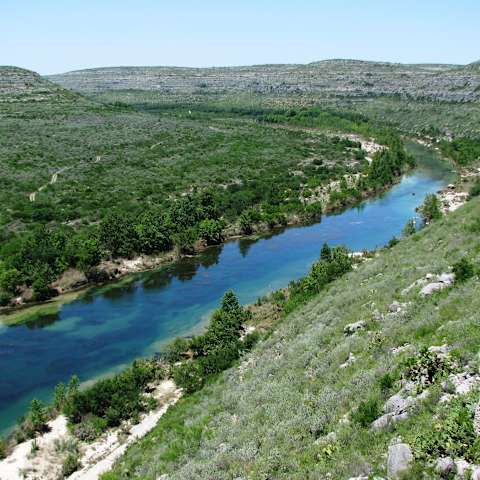 High winds, no shade, water or restrooms. Don't all sign up at once! Nature's comforts (or, lack...
Reviews
No one? Bueller? Sharing is caring, y'all.
Drop some
Devils River
knowledge on us.
History of Devils River State Natural Area
Devils River State Natural Area, in Val Verde County north of Del Rio, was officially acquired in May 1988. The site possesses good biological diversity, and the scenic river corridor offers a rugged river experience. The archeological significance is substantial, and the SNA preserves sites similar to those lost when Lake Amistad was impounded. Archeological evidence suggests that cultural influences from the west and east met at Devils River.