About Butano State Park
Hidden in the Santa Cruz mountains, Butano State Park is not explored enough. An earthy, damp forest of redwood giants, there is something magical about this park. Maybe it's the resilience of the redwoods that continue to stand tall after being scorched inside out-- now hollow and charred, these survivors serve as reminders of long-ago forest fires. Some are even first-growth redwoods, hundreds of years old. Or maybe it's because there are so many absurdly yellow banana slugs and newts living here. Either way, Butano is an amazing state park and nature lovers are guaranteed to fall in love at first sight.
8 Reviews
No one? Bueller? Sharing is caring, y'all.
Drop some
Butano
knowledge on us.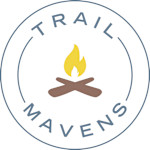 Butano has three kinds of campsites: backcountry, hike-in, and drive-up. The backcountry sites are first-come, first-served. Reservable hike-in sites are private and set back from the road, so plan to schlep in your stuff anywhere from 15 - 300 yards.
Helpful 4
Helpful 4
Remove vote :(
As soon as you step foot in the shaded redwood forest, the temperature drops about 20 degrees and makes for perfect hiking weather. Best place to cool off on a hot day!
Helpful 1
Helpful 1
Remove vote :(
Buy some fresh fruit or delicious goat cheese before you arrive. Fruit is for sale in the quaint town of Pescadero. Watch out for the family-run Harley Farms sign on the side of the road for the best cheese you've ever tasted.
Helpful 1
Helpful 1
Remove vote :(
This is a great place to camp, always a go to. Sites aren't the most private but it has a lot in the surrounding area worth enjoying. Bathrooms are always clean and accessible. This place has a lot to offer on the drive through Pescadero, lots of good food and fresh fruit for the trip or to pick up anything you may have forgotten.
Helpful 1
Helpful 1
Remove vote :(
-It's a gorgeous spot and the campsite isn't as big and crowded as others (e.g. Big Basin).
-Really enjoyed hiking along the main stream through the park.
-There are lots of huge banana slugs around, which the kids love.
-You can get cell service, but I wouldn't recommend it, as that'd just distract you from the gorgeous environment.
- The hike-in sites only allow one car per campsite. Usually, state parks allow two, so this was a surprise to us. We had to shuttle gear and family members back-and-forth a bit and park the second car way downhill.
-Water spigots and trash cans are easily accessible from every site.
-There was only one pit toilet for the entire walk-in area, so keep that in mind if you're squeamish.
-The camp host has firewood
Helpful 1
Helpful 1
Remove vote :(
There's a secret dog beach! Dogs can also hike along the fire trails in the park. What are you waiting for? They deserve a doggy vacation!
Helpful 0
Helpful 0
Remove vote :(
History of Butano State Park
According to some sources, it was the California Indians who gave the name Butano to the region, meaning a gathering place for friendly visits. Other sources indicate that the name was given by the Spanish and that it means a drinking cup made out of a cow horn.
Butano State Park lay within the territory of the Quiroste (now called Ohlone) tribe who had settled the area many thousands of years before. In autumn, the people burned large tracts of meadowlands to manage the foods they ate — especially hazelnuts and acorns. The fires improved plants that fed the deer, pronghorn and tule elk they hunted. European migration decimated traditional Quiroste food sources, so most of the Quiroste gave up their land and were taken into the Spanish mission system. After the missions were secularized in 1834, the land passed to private families, the Jacksons, Taylors and Mullens.
These settlers and a man named Purdy Pharis logged the canyon, transforming the old-growth redwood forest into a variety of second- and third-growth habitats. Stumps and non-native vegetation are now the only signs of the logging that finally ended in the mid-1950s. In 1921, the Sempervirens Club, the Save the Redwoods League and the Sierra Club all joined in the efforts to preserve the land. The property was acquired by California State Parks in 1956.