About Westport-Union Landing State Beach
If you're driving along the northern California coastline, you should definitely stop at this unfortunately often-forgotten state park. Westport-Union Landing offers a spectacular view from the cliff sides towering over the ocean, and you can hang out on the 3 mile stretch of beaches while the waves crash before you and the sun sinks dances on water. Best of all, it's rarely crowded, so you'll have the place to yourself!
Campgrounds in Westport-Union Landing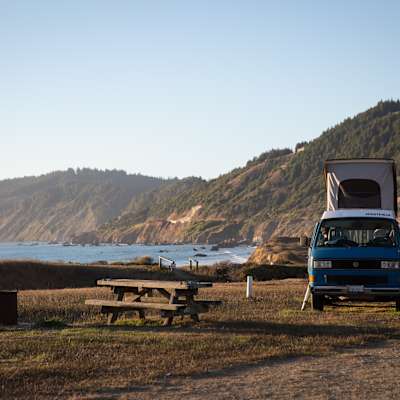 Howard Creek Campground might not offer much in the way of amenities or shade, but the scenery is epic. We promise. This campground is best if you...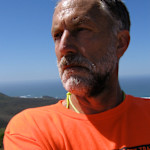 Rob: I've never heard this called "Howard Creek" campground so search for it by the beach name. Basically just parking lots on the...
9 Saves
History of Westport-Union Landing State Beach
The park was named after two early day communities. Westport, a sawmill town, is still in existence and Union Landing now consists of only a few buildings. Both of these settlements were famous for supplying lumber, railroad ties, and Tan Oak bark to the schooners which anchored offshore. The schooners were loaded with forest products by means of intricate cable tramways and chutes from the bluffs.
The park was nearly closed with 70 other parks in 2012, but local Native American groups organized and rescued Westport-Union Landing by protesting through a multi-day camp-out.