Description
Howard Creek Campground might not offer much in the way of amenities or shade, but the scenery is epic. We promise. This campground is best if you have an RV or trailer-- tent campers might complain because of the faint highway noise and fierce wind, but you should still have pretty good chances of getting a great campsite (closer to the bluffs for maximum privacy).
Activities
Offered near the campground.
Terrain
Natural features you'll find at Howard Creek Campground.
10 Reviews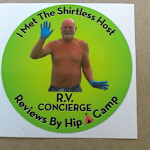 Report from your Shirtless Host on west port State Beach
I drove by the park on the way down to Clear Lake State Park.
I still think this is the best camping you can do !! Right in the cliff looking down on the coast!
As you come off the Legget road this the frist State Park you come too!! Don't pass it by you will miss out on a great camping experience!! Out of all the camps l have been at some 800 of them l think that Westport is at the top of my list!!
It not any thing you can put a finger on it just the sunsets are jright in front of you whales going by. Stars dancing off the waves! The beach is great for both you and the family and friends to walk on. So pack up the family and friends and head to the beach
Shirtless Host Steve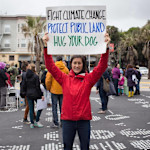 Annie N.
didn't provide a recommendation.
Really exposed and sites are right next to each other without any privacy but it's still a beautiful location. (As noted by Rob, it's pretty much a parking lot on a bluff.) That said, the coast line is gorgeous and it's fantastic mid-week. We camped here on a Wednesday and there was only one other site taken so it was really peaceful. Felt like we had the beach all to ourselves. Amazing spot for watching the sunset and star gazing.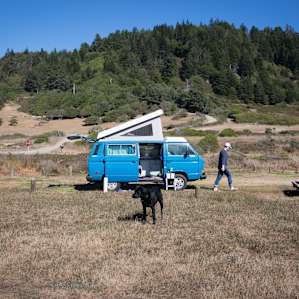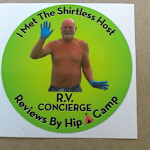 Report from your shirtless host
The Westport S.P. has the honor to host a 1952 flexible bus. This bus was a Yosemite N.P. bus from 1952 to 70 they bought it in 1972.
The name of the bus is ( Here-N-There). Look for it on the coast line. If you like camping like I do, start looking and enjoying the classic Once there gone there gone.
I know that newer RVs. are nice but the old classics RVs. are the best and we need them.
If you are true camper and have a love for the pasted you know most of this classic cost more to restore then a new one.
To love a classic RV. Is to love camping so thank you Dean & Sharon Edell for letting us know about and seeing yours.
Your shirtless host Steve
Shirtlesshost.blogspot.com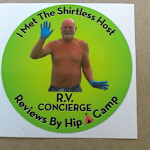 My last report from your shirtless host @ West port S.P.
First I would like to thank all you campers that stayed @ WPSP.
I well be leaving here in about a week. Hope that over the next 3 weeks you well be falling me on my journey South. As l make my way over to the Salton Sea just east of L.A.
I well be reviewing Parks and putting them on Hipcamp
I well be telling you about the camp sites and how each one accommodates campers.
By April 1st. I well be @ El Capitan S.P. by Santa Barbara. I hope to review and tell short storys about RV. Parks from Morro Bay to Malibu.
I would like to thank Hipcamp and all you campers that read Hipcamp. With out all of you my storys would not be posable.
Thank you.
Shirtless host Steve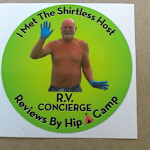 Report from your shirtless host
On poachers
$1.000. $1.000. $1.000
REWARD
Turn in a poacher
The ab. Poachers are stilling from nature. The Abs. Have no way to fight back. But we can do it for them. Save the abalone by turning in a poacher.
The poacher is no better then a muder they are Killing this majestic resource.
Can you use a $1.000 I know I can. I well not ever tune my back on a ab. Poacher. I would rather have the $1.000 and save the abalone, I hope you would too.
Put this ph. # in your phone. You might need it and the abs. That you save well appreciate it.
1-888-334-2258
Make that anonymous call if you think some one poaching. Better to be wrong then let a muder go free. Shirtless host. Steve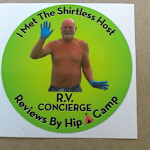 Report from your shirtless host on bowling ball Beach
This is for all of you that have not heard of this beach. As you are driving up or down Hwy. 1
( coast Hwy. ). It is located @ or near Schooner Gulch State Park. This is a beach you can only get to @ low tide. The walk down to the beach is over slippery rocks and should be traveled with great care. Just getting down to the beach can be tricky.
The rock were created 100 million years ago so they say. The bowling ball are rocks ranging from small to large some looked 3 feet in size and larger.
This is one of the off the trial type of place you should go too. It is ancient and unforgettable.
Remember low tide only .
This for Jayna @ Hipcamp
Your shirtless host Stevi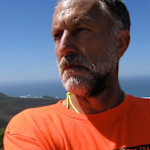 Rob G.
didn't provide a recommendation.
I've never heard this called "Howard Creek" campground so search for it by the beach name. Basically just parking lots on the bluff; toilets are falling apart. But the beach below is magnificent, and often windy. Not a great tenting site.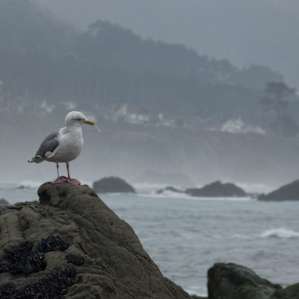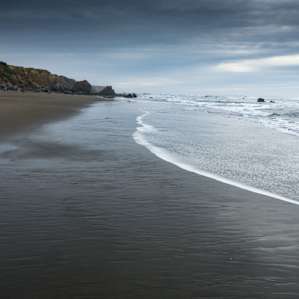 Park

State

Country
Phone Number

(707) 937-5804

Directions

Official Website

Coordinates

39.677° N, 123.791° W
$25/night

RV / Trailer: 85 Sites

(Up to 8 people per site)