About Portola Redwoods State Park
Anyone remember the movie Fern Gully? An emerald green wonderland of ancient trees, an environmentalist fairy and a young logger? Anyone? Although it was fictional as well as animated, it should be re-made and re-shot amidst the 2800 acres of Portola Redwoods State Park, an outdoor wonderland so rich, it feels like fiction. Woven between mammoth Coastal Redwoods and swaying Douglas Firs are 18 miles of trails, criss-crossed by creeks with the tendency to bubble and cascade over smooth, mossy stone. It's a rugged and delicate old growth haven, home to the endangered Marbled Murrelet and to enjoy the illustrious gem that is Portola, visitors are required to tread lightly. So gather your reverence for nature, respect the park rules and enjoy the surreal earthly paradise of coastal California old growth.
Campgrounds in Portola Redwoods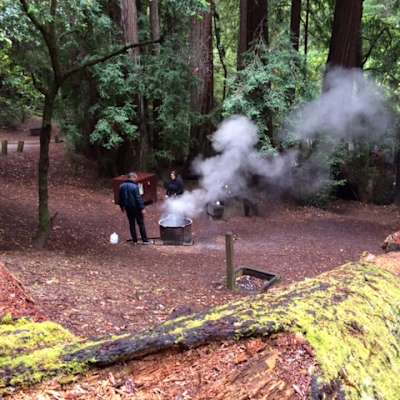 97% Recommend (16 Responses)
Don't be fooled by late July heat and leave your rain fly behind. Go camping in the majestic Portola Redwoods State Park prepared for the kind of...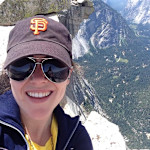 Katey: This place can be a real gem if you get a nice secluded spot close to the creek/river. Otherwise, you'll be cramped next to...
228 Saves
13 Reviews
No one? Bueller? Sharing is caring, y'all.
Drop some
Portola Redwoods
knowledge on us.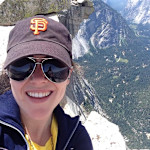 This place can be a real gem if you get a nice secluded spot close to the creek/river. Otherwise, you'll be cramped next to families. Some of the sites are on a hill so if you're a rowdier group, stay closer to the water so your voice doesn't carry.
Helpful 3
Helpful 3
Remove vote :(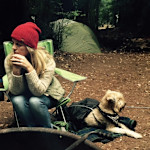 We decided to test the waters and take our dog on his first camping trip to Portola Redwoods SP. We were in campsite 48, which seemed a bit bigger than the other sites and also more secluded. It's great if you have dogs because of the natural redwood barriers!
Helpful 3
Helpful 3
Remove vote :(
We were at site 42, which felt nice and private. There is lots of shade, and a number of lovely hiking trails close by (Eat it, Muir Woods!) We went in April and it was COLD overnight! 40 degrees... bring your wool socks! Also, lots of kids around.
Helpful 1
Helpful 1
Remove vote :(
Heed the raccoon warnings at Portola and take precautions with your food. They are active even during the day and campers should keep car doors closed, with food secured inside.
Helpful 0
Helpful 0
Remove vote :(
Campsite #50 is better suited for 2 people. Avoid snagging this spot for your family camp trip.
We've camped at the Circle and Point group camps here for the last 3 years. Buggy at dusk, animals don't seem bad (except for those Stellar Jays!) Great hikes for all ability levels, great Ranger and Naturalist programs for families and the river is great too!
We had a great time in the Ravine group camp site. So shaded and lovely. Only downside was that the walk to the bathroom was a little treacherous after a recent rain and washed out some of the slope down. Not bad during the day, but at night when you are groggy, not so great. Otherwise the site was great with lots of spots for tents. It was April and a few trees had been felled on the site which took up a couple of our tent spots, we could not have put the full 25 people on the site, but luckily we didn't need that. We loved this site. This is a great getaway.
We decided to take our almost 2 year old and our dog camping for the first time and come to Portola Redwoods. We were lucky and found a Friday night opening at site 46 just a few days ahead of time.
The spot was nice - the trees are beautiful and the site is very large. While I wouldn't call it secluded - it didn't feel too close to the neighbors either. It was very hot during our stay so the shade was much appreciated.
It did get pretty noisy at times with other families but we weren't complaining having a toddler ourselves. Bug spray is also a must in the evenings. Also note that you can't take your dog on any of the trails. Overall though a great stay and definitely recommended!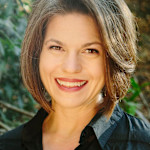 The creek is fantastic and the hiking rocks.
Mosquitoes June-August--bring that repellent!
History of Portola Redwoods State Park
The people who first occupied the area that is now Portola Redwoods State Park, were given the name, "Costanoan," meaning "People of the Coast," by Spanish missionaries. Today, their descendants prefer the name, "Ohlone."
The Ohlone made some of what they needed from what they could find. Mussel shells became spoons, and blogs of asphaltum (natural black tar that washed up on beaches) were used to waterproof cooking baskets. The native people carefully managed their resources and their economy. They used fire to control their grasslands and woodlands, causing oak trees to produce more acorns and attracting wild game to the new growth. Eventually overcome by the influence of Santa Cruz Mission, forced labor and segregation by gender, the Ohlone could not maintain their way of life.
The Portola Redwoods State Park is a natural stream basin in complex geological area along the San Andreas fault. Huckleberries dominate the redwood understory growth, while ferns, redwood sorrel and and other shade-tolerant plants grow along the creeksides.
State and federally threatened coho salmon and threatened steelhead trout live in Pescadero Creek. Black-tailed deer, raccoon, coyotes, mountain lions and gray squirrels call Portola home.