About MacKerricher State Park
MacKerricher state park is located miles away from Fort Bragg and is home to 9 miles of beautiful shoreline. The diversity of this park makes it extra special! The park has beaches, dunes, wetlands, tidal pools, coves, forest and a freshwater lake. The best part about the park's stretch of shoreline is that it allows visitors to point, gasp and take in the occasional whale. The park is known for having one of the best stretches of uninterrupted whale watching in the area. Amazingly enough, that's not all this park has to offer. It is also a popular place for fishing and abalone diving. If you made your reservation halfway through this paragraph, we don't blame you!
Campgrounds in MacKerricher
14 Reviews
No one? Bueller? Sharing is caring, y'all.
Drop some
MacKerricher
knowledge on us.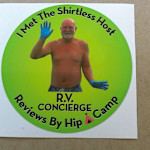 Report from your shirtless host about MacKerricher State Park.
This week is about horse back riding. If you are planning a camp trip to MacKerricher then you plan on a trail ride.
You can walk from your camp site, they are just across the road from MacKerricher S.P.
This would be an experience, and you well discover the joy of trail riding on the beach or in the Redwood Forest. This is a real once in a life time experience for you and your family. Remember you need reservations for this breath taking experience. Call. 707 964 7669 or www.horse-vacations.com
So come to MacKerricher S.P. and have and have fun.
Your shirtless host
Steve
Remove vote :(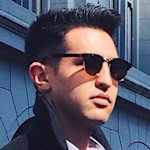 Surfwood Campground is part of a group of campgrounds at MacKerricher. When you book, find the correct site # on the campground map. Because of it's location close to the beach, it's also typically the most crowded. The sites are nestled amongst the trees, not actually along the beach. The bathrooms, water spigots, and picnic tables are okay but not great. And combined with the crowds, you might want to try Van Damme State Park just about 20min south. I didn't stay at the other campgrounds at MacKerricher, so look at the reviews there too.
You can definitely stop at MacKerricher during the day to see some tide pools, sea lions, and check out the beach, but I'd keep it to that.
Remove vote :(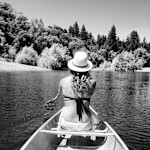 We camped here last Thanksgiving in the rain and we still had an absolutely incredible time. Ocean Views, and peace and quiet. <3
Remove vote :(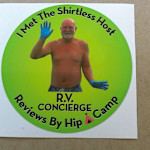 Report from your shirtless host on Mac Kerricher State Park.
If you have not been to this park you are in for a treat. Just 3 miles north of Fort Bragg. At the south end you got the Glass Beach. This Beach has sea Glass from the past. The experience of finding sea Glass is unforgettable and something to remember always.
In side the park you have shore and Bishop pines. When the sun comes out and the warm air hits the pines the smell is so relaxing.
A boardwalk that takes you out to Laguna point for whale watching and a seal watching station.
There is a 140 camping sites accommodate tent and recreational vehicles. Tow group tent-only sites well hold 40 to 60 camper
This state park is a must if you are planning a camping trip
Remove vote :(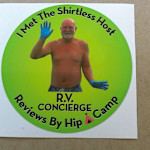 Report from your shirtless host
This report is on the up coming whale festival @ MacKerricher S.P. this is must !
The events are on 18,19 and 20th. Of March.
18th @ 7 P.M. a slideshow presentation about marine mammals along the Mendocino coast. It well be held @ the FortBragg library. Call 707-961-0471
19&20th @ 11:AM there well be a whale walk out to Laguna Point on the boardwalk for whale watching both Sat.& Sun.
19th. Both @1 and 3: PM there well be a scavenger hunt and arts & crafts for the kids.
20th. From 1 to 3 pm. Help paint the whale skeleton. Bring a paint brush and old paint clothes and let the kids have fun.
And much more to see
Your shirtless host
Ste
Remove vote :(
If you're thinking about packing the windbreaker, go for it! The park is notoriously windy.
Remove vote :(
If you're going to traverse on the rocks, make sure you bring water shoes – they are pointy and slippery (feel free to use this as an excuse for some new Chacos).
Remove vote :(
Rangers often give nature talks and/or walks. Call and ask!
Remove vote :(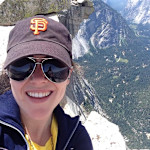 I cannot say enough about the walk-up sites. It's a 5-10 minute walk from the parking lot and almost all of the sites have their own separate entrance=total seclusion. You'll be surrounded by trees and can hear the ocean. Watch out for wildlife (duh)!
I just did a walk around the lake here and did a walk about through the walk in camps... My pick for seclusion are #2. Ended up tent camping in spot #9 in the group camping loop just past the ranger station which was great. great campground for all.
Gorgeous, and right on the coast! Spacious group sites. Restrooms can be a bit dirty and hot water can run out!
History of MacKerricher State Park
The park is the only one in the park system that was at one time part of the Mendocino Indian Reservation.
It is the only park unit that was part of the Union Lumber Company's vast timber and shipping holdings in northern Mendocino County. A small, independent logging and shipping operation began here, then was absorbed by the larger corporation. MacKerricher, known historically as Cleone, thus followed a pattern common to many of the small areas in the region. The park was officially opened in 1952; land was added along the Ten Mile beach until 1977.