About Blanco State Park
Beware of the R.O.U.S.'s!! (Rodents Of Unusual Size… see
Princess Bride Video
). Ok, maybe they aren't quite as frightening as the rats from the video, but nonetheless the nutria, more commonly known as the river rat, are an invasive species that live in abundance in Blanco State Park. Rats aside, other common animal sightings include mallards, squirrels, armadillos and raccoons. Hillsides of cedar and pecan trees are also notable features of this 104.6-acre park which lies at the frontier of Texas's shifting landscape, transitioning from dry, arid desert to the verdant plains that border the Gulf of Mexico. Common activities in the park include swimming, boating, tubing, fishing, hiking and picnicking.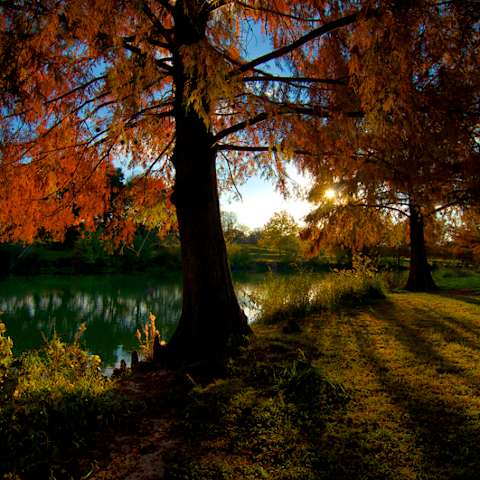 Right next to the Blanco River, you would do better to stick to the east side of this campground which...
Reviews
No one? Bueller? Sharing is caring, y'all.
Drop some
Blanco
knowledge on us.
History of Blanco State Park
Blanco State Park is 104.6 acres located along the Blanco River in Blanco County. The land was deeded by private owners in 1933 before the park was opened in 1934.
The park area was used as a campsite by early explorers and settlers. A spring in the park made the location ideal when the river was dry. Original developments were made by the Civilian Conservation Corps.