About Willamette Mission State Park
16 miles of trails at Willamette Mission provides luscious terrain for equestrians, joggers, historians, leisurely hikers and down 'n' dirty hiking hooligans. Flowering shrubs, walnut orchards, serious bird activity and the nation's largest Black Cottonwood tree take up residence here, along with Mission Lake. You might have guessed that there is some serious historical significance on the grounds of Willamette Mission, (was it the word mission that tipped you off?). The remnants of the first mission for Native Americans in the West as well as the first American settlement after the fur trading forts in the Oregon Territory linger and trails designated to highlighting the past take you deeper into the stories of old. Individual overnight sites aren't available at Willamette Mission so fill a camping trip with fishing, canoeing, horseshoes, volleyball and barbeque with a big group campout or a family expedition.
Campgrounds in Willamette Mission
Photos
This park doesn't have any submitted photos—just yet.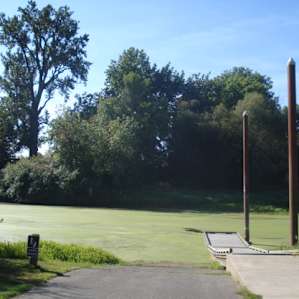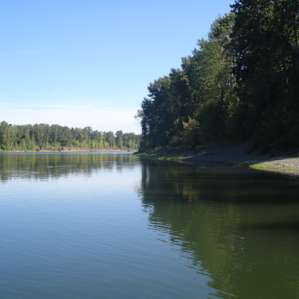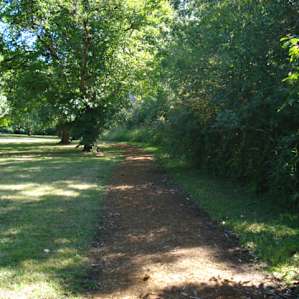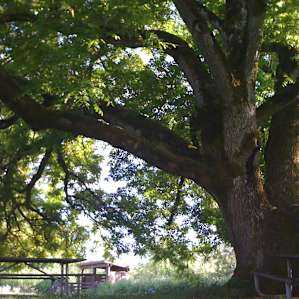 History of Willamette Mission State Park
Jason Lee along with other Methodist missionaries built the Willamette Mission on the shore of the Willamette River in 1834, thus establishing the first mission for Native Americans in the West. Ghost structures now identify the location near Mission Lake. In 1841, during the Great Reinforcement, fifty-two skilled people arrived and the mission moved to Chemeketa (now Salem) where water power from Mill Creek could run a mill race for finished lumber. Today, the Mission Mill Museum in Salem has remaining buildings and displays.
The missionary circuit riders spread news of Oregon Country on trips east and encouraged settlers to come west. Here, the first and second train of immigrants on the Oregon Trail used the land for mission farms. 1842, Missionary Doctor Elijah White led the first 100 immigrants into the Willamette Valley. The Hewitt's were among them. They bought land across river from here, and led the next train in fall of 1843 before Barlow Pass was opened. On that train was their kin, the Matheny's, who bought cabins and land from the missionaries on both sides of the river here in the spring of 1844. The previous winter, the Applegate's wintered over in the Mission cabins here before moving southward.
The Mission Store at Chemeketa provided goods along with Willamette Falls (Oregon City) and French- Canadian Champoeg. Willamette University was the first in the west founded by Reverand Jason Lee. The Missionaries were active in the formation of a joint American enterprise, The American Cattle Company and the Oregon Territory provisional government of 1846. Thus became federal proclamation, separation of land from Great Britain, this region known as the Yamhill District of the Oregon Territory.