About Uncompahgre National Forest
Grand Mesa Uncompahgre and Gunnison National Forests is your waking dream situated on the rugged, untamed western slop of the Colorado Rockies. Throwing down striking scenery and outrageous adventurin' for days, there's simply no limit to what you'll discover! Once out yonder, navigate spectacular features including canyons, plateaus, dark timbered mountainsides or any of the numerous, soaring high peaks. Camping opportunities are vast and tailor made for whatever crew you roll with. Whether it's the cozy atmosphere of a woodland cabin, rough ridin' RV, or the simple pleasure of a tent under starry skies your heart desires, you most certainly will not be disappointed.
Campgrounds in Uncompahgre
5 Reviews
No one? Bueller? Sharing is caring, y'all.
Drop some
Uncompahgre
knowledge on us.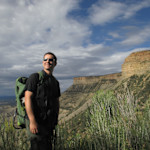 Love this campsite! Just south of town on the side of a mountain. Views are incredible, and sites are spread out for maximum privacy. It's a short drive walk to Baby Bathtubs, and Lower Falls hike, and there are many more longer trails you can catch in vicinity including Ouray Perimeter trail. We stay in campsite #9, which was about 100 ft from the road, and offered tremendous privacy. Couldn't see anyone standing in the middle of the site. Also had water spigot nearby, and just a short climb to nearest bathrooms which are everywhere. One complaint - wish the bathrooms had been cleaned, bit smelly. Camp host was out of wood, but if your crafty there are usually piles of cut down beetle trees on the way up.
Helpful 2
Helpful 2
Remove vote :(
This is one of the best campgrounds in the lower 48. Bring a water purifier and make use of the natural spring that flows through the middle of the site. Bring a jacket too, even in summer I have woken up to frost on the ground. It can get chilly at 11,000'
Don't be dissuaded by the rough road. A Subaru or a brave sedan could make it no problem.
Please take care of this place. Pack your trash out, Leave no trace.
Helpful 1
Helpful 1
Remove vote :(
Favorite campsite of all time right here. Alta Lakes is tough to get to, but is 110% worth it. The views are stellar and the abandoned mine town you pass on the way up is pretty cool!
Helpful 0
Helpful 0
Remove vote :(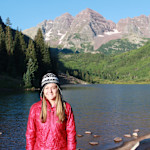 This campground is gorgeous! Make sure your car is up for the trek though. We made it up in our campervan but it was a little dicey at times. Everything is well spread out and it's dispersed camping. We didn't have any issues with people being too close. Spectacular views along the way! I would absolutely recommend camping here if you want to visit Telluride. It is close enough but far enough away that you don't get stuck with crowds or big groups
Helpful 0
Helpful 0
Remove vote :(