About Bothe-Napa Valley State Park
Didn't know about the state park in Northern California wine country? It's time you learn a bit about Bothe-Napa Valley State Park, located in the rolling hills of St. Helena. Once a private resort frequented by Bay Area elite from 1935-1959, Bothe-Napa Valley State Park camping is ideal for those looking to hike, swim, picnic, and explore the local wineries. The park's various trails pass through large patches of Coastal Redwoods, along with Douglas-Fir, Tanoak, and Madrone trees. On warmer days, you can cool off after your hike in the park's spring-fed swimming pool. One extra special highlight of camping at Bothe-Napa Valley State Park is the unique yurt and restored cabin accommodations.


For tent or RV camping, reserve one of more than 40 campsites. Or try for one of nine walk-in campsites available on a first-come, first-served basis. Alternatives include one hike-n-bike site for travellers on the go, one group campsite for up to 30 people, and three 3 ADA accessible drive-in sites. Amenities include fire rings, picnic tables, restrooms, showers, and a swimming pool. Not sure you're up for a night of tent or RV camping? Give glamping a whirl in one of the park's yurts, each equipped with a queen-sized bed, two cots, a table and chairs, outdoor fire pit, picnic table, keyed entry, and nearby bathrooms and showers. Or, consider staying in one of the park's restored historic cabins. Sleeping up to six people, the cabins offer natural gas heat, full kitchens with dishes and cooking equipment, a bathroom with shower, and a deck. For all options, Check-in after 2 p.m. and check-out by noon.

Campgrounds in Bothe-Napa Valley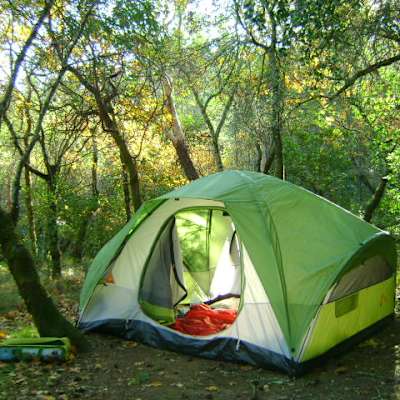 89% Recommend (9 Responses)
Once a private resort frequented by Bay Area elite from 1935-1959, Bothe-Napa Valley State Park camping is ideal for those looking to hike, swim,...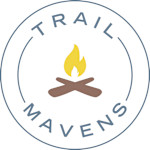 Sasha: There's tons of poison oak in the park, which means there's tons around the campsite. If you have kids/pets, make sure you keep...
172 Saves
15 Reviews
No one? Bueller? Sharing is caring, y'all.
Drop some
Bothe-Napa Valley
knowledge on us.
History of Bothe-Napa Valley State Park
The Koliholmanok or "woods people" lived in the areas which are now called Calistoga from 6,000 B.C. These people were hunter-gatherers which made fine obsidian tools including, knives, arrows and spears.
The Koliholmanok people were thought to number about 2,000 before the Europeans came to Alta California. When Spanish settlers arrived, it is believed that they called the native people guapo for their bravery, daring and good looks; the native people eventually became known as the Wappo. Mexican feudal barons and gold seekers upset the Wappo balance of life, and diseases such as smallpox devastated the Wappo population.
By 1855, nearly 20 years after Missouri fur trapper George C. Yount planted the area's first grapevines, only a fraction of the Wappo people remained. Wappo descendants in Napa and Sonoma counties continue to practice and honor their ancestral traditions.
Dr. Edward T. Bale was given 18,000 acres of land in the 1840s through a Mexican land grant. To process grain into meal using water power, Dr. Bale built the nearby Bale Grist Mill, which is now a state historic park, 1.5 miles south of this park.
The State Park was purchased in the 1870s by Dr. and Mrs. Charles M. Hitchcock of San Francisco. The Hitchcocks' second home, "Lonely," was built on the property. Hitchcock, his wife Martha and his daughter, Lillie Hitchcock Coit, entertained San Francisco society at Lonely and helped popularize the sunny valley as a summer getaway from the city.
Lillie had been saved from a fire by San Francisco firemen when she was a child. She became an unofficial mascot for San Francisco's fire brigades. After Lillie Hitchcock Coit's death in 1929, her bequest to the city paid for the building of nozzle- shaped Coit Tower, honoring San Francisco's firefighters. Her summer home Lonely also burned to the ground in 1929.