About Angel Island State Park
One of the best urban playgrounds out there, Angel Island State Park is hidden gem just a quick jaunt from San Francisco. Hop on a ferry from Pier 41 or Tiburon for camping, miles of hiking trails, and some of the best views in the Bay Area. Angel Island is a spectacular grass and woodland covered island—in fact, it's the largest island in the San Francisco Bay. It offers a plethora of expansive views of the San Francisco skyline, the Golden Gate Bridge, and the surrounding Bay Area. Imagine unzipping your tent to views of sparkling city lights and golden sunrise hues. The island features great hiking and biking trails as well as many other interesting recreational opportunities, including Segway tours. Angel Island State Park truly is a Bay Area experience not to be missed.


Choose from 16 campsites divided into four distinct camping areas (East Bay, Ridge, Sunrise, and Kayak Camp), each with pit toilets and water nearby. From the Ridge sites, enjoy picturesque views of San Francisco and the Golden Gate Bridge, but expect a bit of wind. Sites in the East Bay section are more protected. If you're traveling with a larger group, the Sunrise sites may be a good fit, as the sites can be reserved individually or combined for groups up to 24 people. Kayak Camp is also group friendly, accommodating groups up to 20. Angel Island camping typically doesn't offer much in the way of privacy, but with only 16 sites on the island, it's likely that you won't be battling crowds. Be sure to pack carefully for Angel Island camping trips—the walk to your campsite can be up to two miles!
Campgrounds in Angel Island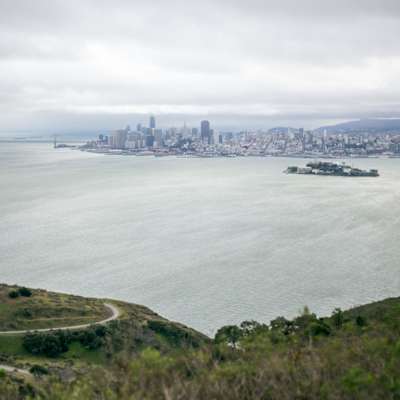 93% Recommend (23 Responses)
Find serenity and adventure just a quick jaunt from San Francisco with a night of camping at Angel Island State Park. Begin your Angel Island...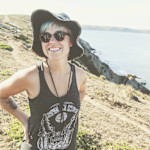 Julie: After living in SF for over 4 years, I finally made it to Angel Island... on a Wednesday! Booking a site on the weekend can be...
210 Saves
17 Reviews
No one? Bueller? Sharing is caring, y'all.
Drop some
Angel Island
knowledge on us.
History of Angel Island State Park
Angel Island is truly a walk through time! Beginning with its earliest known inhabitants, the Coastal Miwoks, Angel Island was a seasonal hunting and gathering location for the local native tribes before it became a safe refuge and supply stop for Spanish explorers like Juan Manuel de Ayala, one of the first to map the San Francisco Bay.
The Island has also been a cattle ranch, immigration station, and military base.
From 1910 to 1940, the U.S. Immigration Station processed hundreds of thousands of immigrants, the majority from China. During World War II, Japanese, and German POWs were detained on the island before being sent to facilities farther inland.
Angel Island has over 150 years of military history. During the Civil War in 1863, the federal government established Camp Reynolds on the island to protect the Bay Area from rising threats of confederate sympathizers. With the outbreaks of WWI and WWII, thousands of troops both returning and embarking for conflicts around the world were processed through Angel Island. In the 1950's and 1960's, the Island saw its last military service as a home to a Nike missile base.
In 1954 the transition of Angel Island as a California State Park began. Starting with Ayala Cove on the western side of the Island, park visitors had the first opportunities to enjoy the beauty of this amazing Island. In the early 1960's the final departure of the military allowed the rest of Angel Island to become park lands and the rest is history!