About Beacon Rock State Park
This place rocks. Beacon Rock State Park is a year-round camping park with a strong focus on rock climbing. If moseyin' up and down volcanoes with incredible views of the Columbia River Gorge sounds like your idea of a good time, Beach Rock is your kind of place. Whether you're a rock climber or prefer to get to the top on your feet, there are routes to get you to the summit. The climbing is considered to be some of the best in the northwest, but don't take our word for it, see for yourself. For the acrophobic--salmon, steelhead, and sturgeon run up and down the river so you can get your feet wet, and look up in awe at the knuckleheads clinging to the side of a dormant volcano while you miss fish hitting your fly left and right. Beacon Rock was one of the last places Lewis and Clark stopped before reaching the Pacific, but it should be one of the first places you go if you like technical (climbing) lines or tight (fishin') lines.
Campgrounds in Beacon Rock
Photos
This park doesn't have any submitted photos—just yet.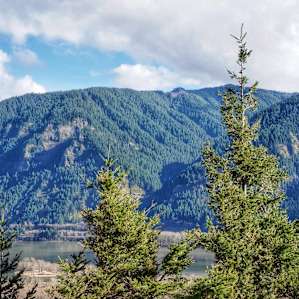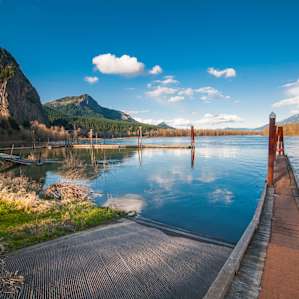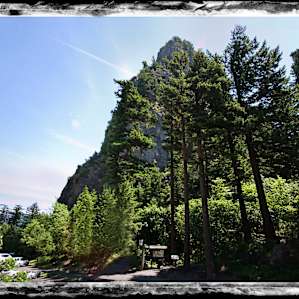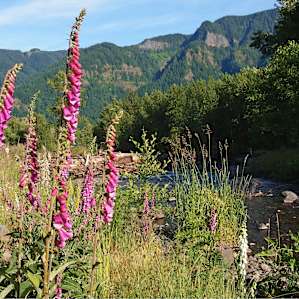 Reviews
No one? Bueller? Sharing is caring, y'all.
Drop some
Beacon Rock
knowledge on us.
History of Beacon Rock State Park
Beacon Rock was originally named by Lewis and Clark on their expedition to the Pacific Ocean on October 31, 1805. It was near Beacon Rock that they first measured tidal influences from the ocean on the Columbia River.
In 1811, Alexander Ross of the John Jacob Astor expedition called the rock Inoshoack Castle. The rock was known as Castle Rock until, in 1916, the United States Board of Geographic Names restored the name Beacon Rock.
Henry J. Biddle purchased the rock in order to build a trail to the top. The trail was built, and in 1935 his heirs turned the rock over to the state for use as a park. Additional development was done by the Civilian Conservation Corps.