About Standish-Hickey State Recreation Area
Standish-Hickey is called the "gateway to the tall trees country," AKA the majestic Humboldt county and all of the national forests up north. This park features a little sneak peek of Norcal; you would never guess that only a few feet from the freeway is an ancient old-growth redwood forest. On top of that, the Eel River and some steep canyon bluffs make this a unique redwood hotspot definitely worth checking out.
Campgrounds in Standish-Hickey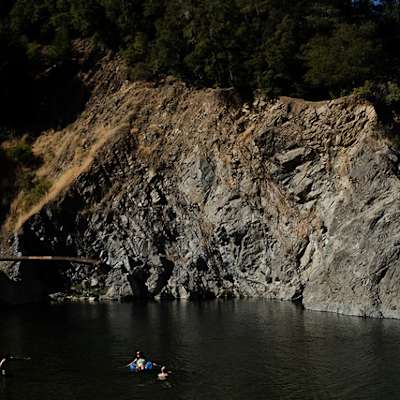 This campground is the cream of the crop in Standish-Hickey, but be warned that it might be closed. It's now open during the summer, after being...
8 Saves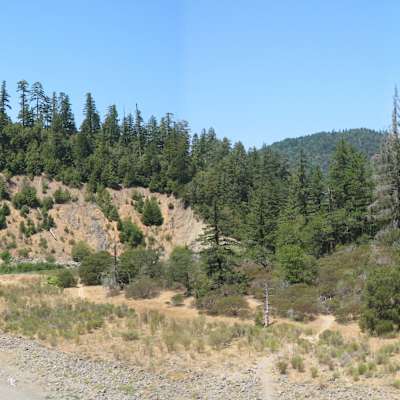 This campground is wheelchair accessible even though it's located right next to the steep bluffs looming over the Eel River! It features a picnic...
4 Saves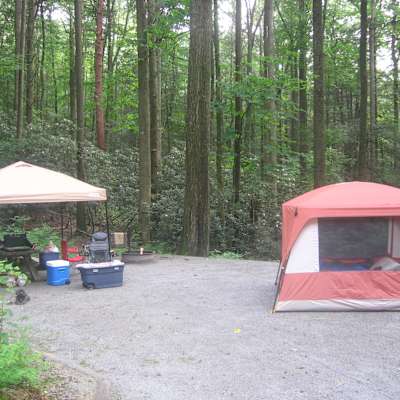 Surrounded by awesome steep bluffs and Rock Creek, this is the smaller campground of the three and is reserved for those coming on bike or foot....
3 Saves
10 Reviews
No one? Bueller? Sharing is caring, y'all.
Drop some
Standish-Hickey
knowledge on us.
History of Standish-Hickey State Recreation Area
Standish-Hickey began as a campground acquired by the Save-the-Redwoods League in 1922. In the late 1950s, the family of Plymouth Rock pilgrim Captain Miles Standish, donated over five hundred acres, and additional acquisitions through the years has increased the park's total acreage to over 1,000. The park was named to honor Edward Ritter Hickey, son of a local lumberman who died of influenza while caring for the victims of the epidemic of 1918.
The park's premier arboreal attraction is the Captain Miles Standish Tree, a scarred 225-foot tall, 13-feet-in-diameter giant, estimated to be 1,200 years old. The tree honors one of the early Pilgrims; his descendants, the Standish family, along with the Hickey family, donated much of the acreage to form the park.