About Austin Creek State Recreation Area
With its steep ravines, lush hillsides, flowing meadows and a primeval redwood forest, Austin Creek's rugged topography offers up a spectacle for all your senses. Really though, Austin Creek is a complete paradise for the hiker, equestrian or camper. You can bask in the heat of the summer sun or explore its rocky mountaintops which climb to an elevation of 1,500 feet. The area also has a rich diversity of animal and plant life including a dizzying array of springtime wildflowers. Austin Creek is truly a hidden gem that beckons you to come in and start exploring.
Before the early 1800s, the Kashaya Pomo people lived along the coast and what is now called the Russian River. The ocean and the river's plentiful resources sustained the Kashaya people.
With the construction of nearby Fort Ross in 1812, the lives of the Kashaya were abruptly altered. Fur trappers from the Russian-American Fur Company arrived at the fort seeking sea otter pelts and a place to grow food for their Alaskan outpost. For nearly 30 years, the Russians employed numerous Kashaya Pomo people as agricultural laborers—many of whom lived around the fort or in nearby villages. Some Kashaya women intermarried with the Russian immigrants.
Today Kashaya Pomo and other native groups still live in or visit the area to gather leaves, roots and other natural ingredients needed to make some of the world's finest, most sought-after Native American baskets.
Ohio native Colonel James B. Armstrong was one of the very few 19th-century lumber barons who appreciated both the intrinsic beauty and the commercial uses of the redwood groves.
In 1874 Armstrong moved to Sonoma County with his wife and family. They built their home in Cloverdale, where he invested in orchards and real estate there and in Santa Rosa. Working with crop plants, Colonel Armstrong became a lifelong friend of agricultural pioneer Luther Burbank.
Upon his arrival in Sonoma County, Armstrong began to purchase land in the dense redwood forest 2.5 miles north of Guerneville. He saw that thousands of acres of seemingly inexhaustible redwoods were being reduced to clear-cut tree stumps (thus inspiring Guerneville's original name, "Stumptown"). To preserve some of his land from this fate, he deeded 600 acres of the ancient forest to his daughter Kate, with plans for an arboretum and natural park. The Armstrong family allowed the public to visit and enjoy the beauty of the peaceful redwoods.
Armstrong later bought the Big Bottom Sawmill and cut and processed millions of feet of redwood lumber. The redwoods he had deeded to Kate remained intact; 400 of those acres eventually became Armstrong Redwoods State Natural Reserve (SNR).
Armstrong's other daughter Elizabeth (Lizzie) and her husband, Reverend William Ladd Jones, dedicated the Colonel Armstrong Tree. This "monarch of the forest," chosen before his death in 1900, commemorates Armstrong's vision of saving ancient redwoods.
The State of California acquired the grove in 1934; by 1936 Armstrong Redwoods State Park was open to the public.
Armstrong Redwoods became a reserve in 1964, after insight into its ecological importance suggested that this vital resource should be more effectively managed. That same year, the State began acquiring the land which now comprises Austin Creek State Recreation Area (SRA) to provide camping and recreational facilities and preserve important wildlife corridors.
Campgrounds in Austin Creek State Recreation Area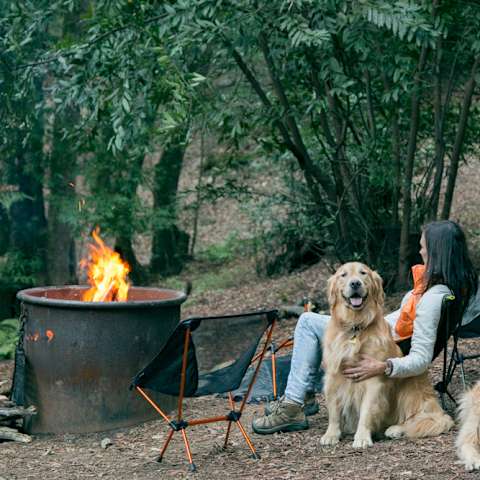 Erin: Rustic campground with spacious sites and clean bathrooms. There a 3 categories of sites in the main...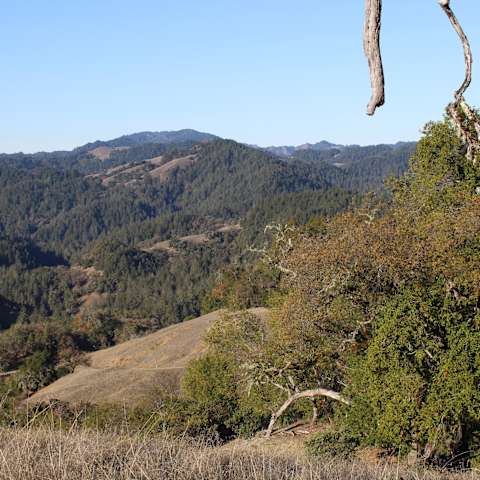 Katie: Fantastic campground! Some campsites are closers to each other, some more private. Note that sites...
206 Reviews
This property has no reviews yet.
If you stayed here and have some insider info for us,
let us know
!