About Fort Casey State Park
Get your history on at western Washington's Fort Casey State Park. Home of the Admiralty Head Lighthouse, Fort Casey is a historic, well, fort, complete with two 10-inch and two 3-inch guns on display. And by guns we mean canons! After you've checked out all the cool historical stuff, you can go do all the cool outdoor stuff Fort Casey also offers. First, check out the stellar views of Admiralty Inlet and the Strait of Juan de Fuca. Then, go for a stroll along a few thousand feet of the 10,810-foot shoreline of Puget Sound, which include the Keystone Spit, a two-mile stretch of land separating Admiralty Inlet and Crocket Lake. Activities here are largely water related, so bring your swimsuit, fishing pole and boat if you have one.
Campgrounds in Fort Casey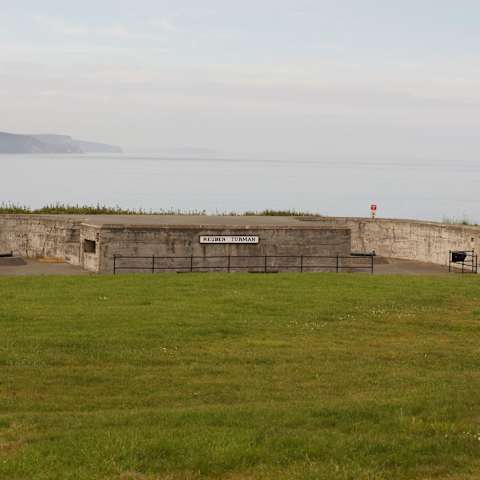 Sharen: While I only live 20 minutes away in Langley, FT CASEY SP is one of our all-time favorite campgrounds....
1 Review
No one? Bueller? Sharing is caring, y'all.
Drop some
Fort Casey
knowledge on us.
While I only live 20 minutes away in Langley, FT CASEY SP is one of our all-time favorite campgrounds. The fact that there are no trees in the campsites is forgivable when instead campers enjoy being as close to the water as one can get without being a boat. The comings and goings of the iconic green and white WA STATE FERRY traversing Juan de Fuca Passage between Whidbey Island and PT Townsend is delightful. Likewise, huge container ships, cruise ships and pleasure boats frequent Passage waters. There's beach walking (agates!), exploring the nearby WWII gunnery, kite flying, hiking, bird watching and visiting nearby historic and charming villages of Coupeville and LANGLEY. When there's weather, you definitely will feel it here. Love it!
Helpful 0
Helpful 0
Remove vote :(
History of Fort Casey State Park
In 1858, the U.S. government purchased 10-acres of land costing $400 for the construction of Admiralty Head Lighthouse. In 1890, the army took over the premises. It named its garrison Fort Casey in honor of Brigadier General Thomas Lincoln Casey, the last U.S. Army chief of engineers. At that time, Fort Casey, in union with Fort Worden and Fort Flagler, was said to comprise a triangle of fire guarding the entrance to Puget Sound.
When the fort was constructed, the old lighthouse had to be moved. A new lighthouse was built on the present site in 1903. Today the Admiralty Head Lighthouse at Fort Casey serves as a historic landmark and interpretive center. The park was incorporated into Ebey's Landing National Historic Reserve in 1980.
In August 2012, a newly constructed and historically accurate lantern house was installed at Admiralty Head Lighthouse. A result of years of community partnerships and student volunteer work from three Whidbey Island high schools, the lantern house was dedicated in September 2012.