About Champoeg State Heritage Area
When you breathe in river-scented air at Champoeg, when you kneel down close to the body of a delicately posed trillium or catch sight of a western bluebird slicing through the Willamette Valley sky, you will also be traipsing through the birthplace of American government in Oregon. Champoeg State Heritage Area offers acres of exquisite nature and also boasts an 1860s-style garden and a Pioneer Mothers Log Cabin Museum. Amidst this fusion of outdoor grandeur and historical inquiry, sample a little bit of everything. Paddle the rollicking current, hook a Chinook, stock up at the Historic Butteville Store, learn how the Donald Mason Barn was built, activate your birding brain, hike the Champoeg Heritage Trail and disc golf on the south bank of the dignified Willamette.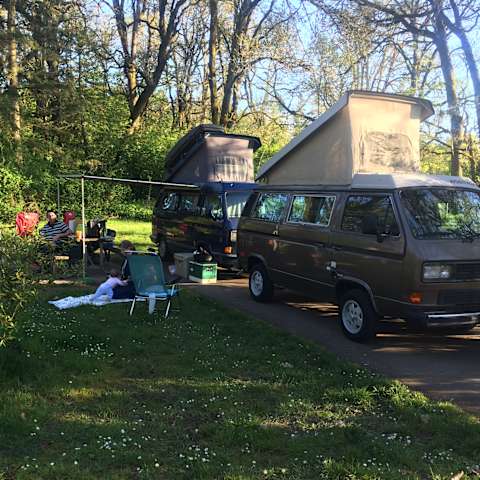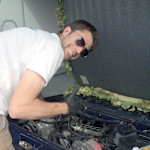 Ben: Being so close to the Portland metro makes this a popular campground. Champoeg regularly fills up in...
2 Reviews
No one? Bueller? Sharing is caring, y'all.
Drop some
Champoeg
knowledge on us.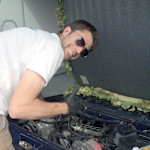 Being so close to the Portland metro makes this a popular campground. Champoeg regularly fills up in the summer. Go on a week night or before Memorial Day or after Labor Day if you want the best chance of finding a spot. Great family campground.
Remove vote :(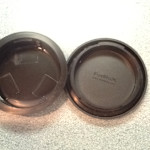 Stayed in a yurt here. Really foggy and cool. The yurts are nice dry and toasty. The firewood doesn't really dry all the way in their climate
Remove vote :(
History of Champoeg State Heritage Area
Prior to 1840 the Champoeg prairie was home to Kalapuya Indians, who used the area for hunting, fishing and gathering camas bulbs. Fur trappers first visited Champooick, as the area was known, in 1811. The Willamette Post was established in 1813 to serve the trappers.
In 1841, area settlers began holding "wolf meetings" to discuss problems with predators. Eventually, the meetings turned to larger issues, and on May 2, 1843, the settlers voted 52 to 50 to establish a new provisional government for the area.
Although the provisional government moved to Oregon City in 1844, Champoeg's location on the river made it a regular stop for stagecoaches and steamboats. By the end of the 1850s, the town had grown to 60 buildings and a population of 200. In 1861, a flood washed away most of the wooden buildings, and the townsite was abandoned. Champoeg remained an important transportation link until another disastrous flood led to its total abandonment in 1892.
The land was acquired between 1943 and 1987 from the State Board of Control and other owners. Champoeg was the site of a momentous meeting of French Prairie settlers on May 2, 1843 which led to the establishment of provisional government for the Oregon Country. Here also were a Hudson's Bay Company granary and town site, destroyed by flood in 1861. It was home to steamboat landings and ferry crossings, all of historical interest. The state's original holding of one square rod of land donated by John Hoefer and Casper Zorn was established as Provisional Government Park in 1901 and was marked by a commemorative monument.