About Siloam Springs State Park
Looking for the ultimate "master cleanse?" Siloam Springs is a real remedial retreat. Legend has it that the area's spring water once contained medicinal properties (hence the Biblical reference), curing a variety of afflictions. The park's 3,323 sprawling acres will have you in botanical bliss. Lush, forested gullies lead to scenic crests, alive with wild roses, black-eyed Susans and snapdragons (oh my!).
Get in touch with Mother Nature and take a hike on the park's 12 miles of trails. If you're looking for some serious wilderness rehab, you can backpack to one of the primitive campsites. And if you're not in the mood to rough it, there's plenty of car and equestrian campsites available. The lake offers top-notch boating and fishing opportunities. And who knows, maybe there's still some of that healing H2O left in there!
Campgrounds in Siloam Springs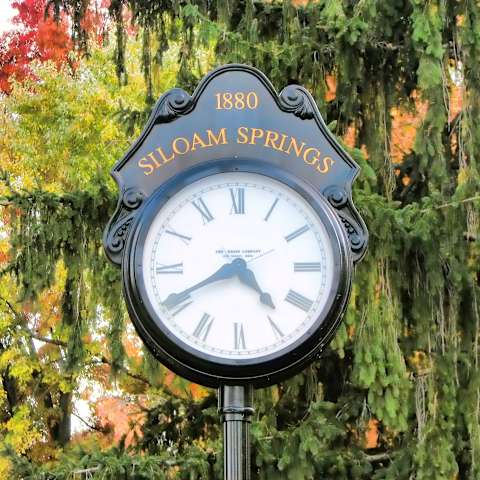 Whether you are bringing the whole gang along or just need some solitude in the refreshing beauty of...
Reviews
No one? Bueller? Sharing is caring, y'all.
Drop some
Siloam Springs
knowledge on us.
History of Siloam Springs State Park
Originally part of the military tract of western Illinois (land set aside to be given to combat veterans), the area was acquired in 1852 by George Meyers for his service in the Black Hawk and Mexican wars. He died in 1882 at the age of 102. Legend has it that spring water in the area had a medicinal effect, thus the name Siloam Springs from a Biblical reference, so-called by the Rev. Reuben K. McCoy, who discovered the springs following the Civil War.After Meyers' death, Quincy Burgesser, a local businessman and stock dealer, became aware of the springs and their curative value. He had the water analyzed and discovered it had more strength (a higher mineral content) than water from the famous Eureka and Waukesha springs.Burgesser touted the water's ability to cure almost all ailments, even drunkenness and drug addiction. By 1884 he had erected two spring houses, a bathing house and the Siloam Forest Home Hotel, and the area became a popular and fashionable resort. Water from the No. 2 spring was bottled and distributed as far west as Kansas City and bottling became a flourishing business for several decades.In 1935, the Siloam Springs Recreation Club purchased the site in an effort to restore it and provide a place of recreation for the local population. Citizens of Adams and Brown counties raised money to match state funds and by 1940 an agreement was reached to make it a state recreation area. Eventually, the old hotel and bath houses were torn down, the swimming pool abandoned and the springs no longer were used. The No. 2 spring house was rebuilt in 1995 and contains the most popular spring. In 1954 and 1955, an earthen dam was constructed across a deep ravine and the 58-acre lake was created. Siloam Springs was dedicated as a state park in 1956, and efforts began to develop its recreational facilities.