About Great Sand Dunes National Park
There aren't many places where you can lay on the sand and stare at snow capped mountain peaks, but Great Sand Dunes National Park is known and loved for that kind of diversity. By far the most heart pumping experience at the park is "surfing" the dunes, but you'll have to hike up these monsters before you can hang ten! Bring your camera along for some sweet shots of the action (or, of your friends tumbling down the dunes) and be sure to stick around to capture the inky night sky strewn with a million stars. Hiking isn't just limited to the sand, there's forested trails and alpine lakes within the park and lots of places to pop your tent overnight. With all of the options available at the Great Sand Dunes, it's easy to see why even with sand in your socks, this place is so beloved.
Campgrounds in Great Sand Dunes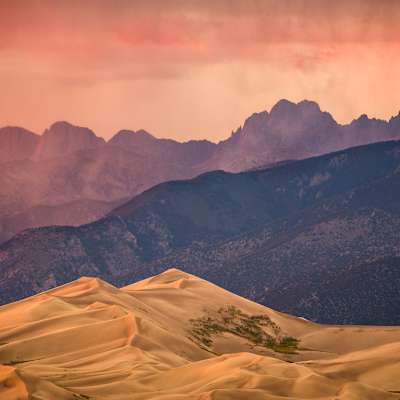 100% Recommend (14 Responses)
You absolutely can't beat the views at Piñon Flats… for realsies. As the sun sets, watch the light dance over the massive sand dunes, creating a...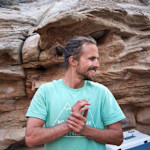 Mitch: Be sure to come stocked up on beer, food, and firewood. There is a general store where you check in, but I recall spending...
40 Saves
6 Reviews
No one? Bueller? Sharing is caring, y'all.
Drop some
Great Sand Dunes
knowledge on us.
History of Great Sand Dunes National Park
By the 1920s, the Dunes had become a source of pride for local people, and a potential source of tourist dollars for local businesses. Members of the Ladies P.E.O. sponsored a bill to Congress asking for national monument status for Great Sand Dunes. Widely supported by local people, the bill was signed into law in 1932 by President Herbert Hoover. Similar support in the late 1990s resulted in the monument's expansion into a national park and preserve in 2000-2004. About 285,000 people visit Great Sand Dunes every year.