About Lockhart State Park
Do you prefer your rugged, muddy hiking boots or your smooth, spiked golf shoes? Luck would have it that you can bring both at Lockhart State Park! The 263-acre leafy green natural area offers plenty of hiking and biking through oak-lined trails. Do some bird watching at the designated scenic overlooks, or cross your fingers in hopes that you'll encounter a different kind of birdie on the park's 9-hole golf course. Afterwards, dip your toes into Clear Fork Creek for a bit of a refresher, or cast a line for catfish and bass from one of the creek's bridges, which were built by the Civilian Corps in the 1930's. There's also a swimming pool, basketball court, and playground to keep you busy after a morning on the green. Might want to hit the driving range before you test your luck on this course -- lest you slice all your balls into the campground!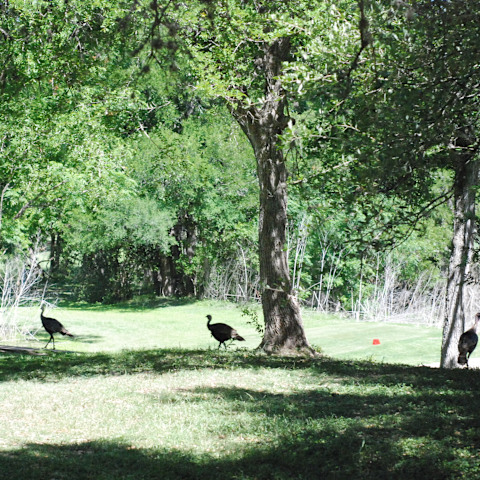 Wake up to the sound of water tinkling over rocks and pebbles when you camp at Clear Fork Creek. The...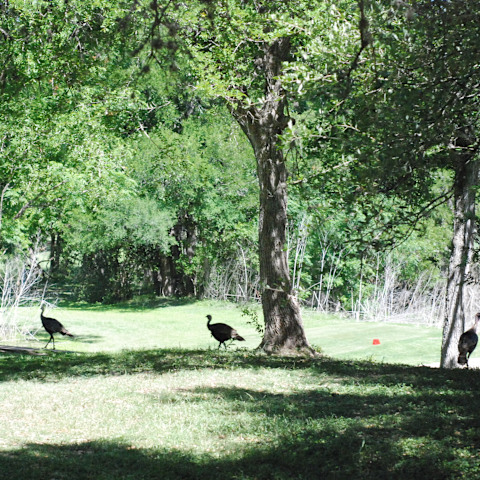 Fore! When you camp at Fairway View Campground, you'll get prime seating for taking in all the action...
Reviews
No one? Bueller? Sharing is caring, y'all.
Drop some
Lockhart
knowledge on us.
History of Lockhart State Park
Lockhart State Park is 263.7 acres west of Lockhart in Caldwell County. The land was deeded by private owners between 1934 and 1937. The park was constructed by the Civilian Conservation Corps between 1935 and 1938 and was opened as a state park in 1948.
In August 1840, the Battle of Plum Creek was fought a few miles north of the park.