About Blackwater River State Park
Black water doesn't sound all that refreshing -- but trust us, it is. The dark, tannic water of this 56-mile river (two miles of which run through the state park) is home to striped bass, catfish, and the occasional friendly river otter (and less friendly gator). So paddle on down the river, or take a dip and try to reach the sandy bottom; Blackwater River is one of the purest sand bottom rivers in the U.S. Dry out beneath towering longleaf pines and white cedars. Or hike one of the parks two trails that wind past ox bow lakes and sandy banks, and listen to the trills of warblers and woodpeckers. We have a feeling that once you leave, you'll be returning to Blackwater River State Park again very soon.
Campgrounds in Blackwater River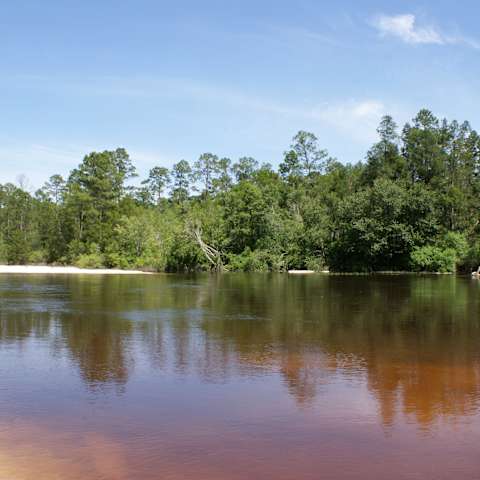 Nestled beneath longleaf pines, the 30 campsites at Karick Lake South are close to all the action,...
Photos
This park doesn't have any submitted photos—just yet.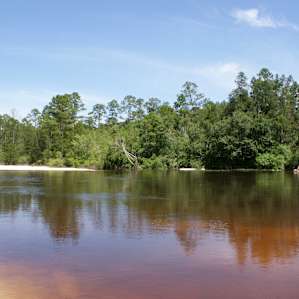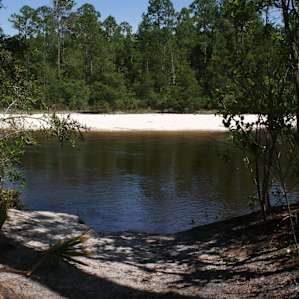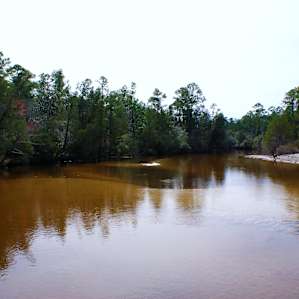 Reviews
No one? Bueller? Sharing is caring, y'all.
Drop some
Blackwater River
knowledge on us.
History of Blackwater River State Park
Blackwater River State Park was established in 1967 and opened in 1968 with 360 acres. In 1981 an additional 230 acres were acquired from the Division of Forestry.

Blackwater River State Park has one recorded archaeological site–an unnamed stone scatter, which may be as old as 10,000 years or as recent as a few hundred years old. Since rivers have been major transportation corridors in Florida for more than 10,000 years, it is probable that human activity existed here long ago.

The park and adjoining Blackwater River State Forest are known for their historic trams, sawmills and timber industry, especially near Milton. It is interesting to note the geographical distribution of mills along the streams and watersheds.

When mills were at peak operation, everyone made trips to mills. The earliest roads led to mills and as the community grew, commercial ventures such as the blacksmith shop, livery and general store would spring up nearby.

Atlantic white cedars line the river. In 1982, one of the park's cedars was designated Florida Champion, the largest of its species. The park was also designated a Registered State Natural Feature in 1980 for its "exceptional value in illustrating the natural history of Florida."