About Richardson Grove State Park
Richardson Grove
towers over its visitors with its impressive collection of redwoods. The park spans over more than 2,000 acres, and a lot of its trees are over 1,000 years old (their birthday celebrations would start a forest fire...literally). Besides impressive ambiance, the park has nine miles of superb hiking trails along with the Eel River. The Eel River's south fork is a true watering hole for the park bringing visitors together for swimming, kayaking whitewater rafting, fishing and more.
Campgrounds in Richardson Grove
Photos
This park doesn't have any submitted photos—just yet.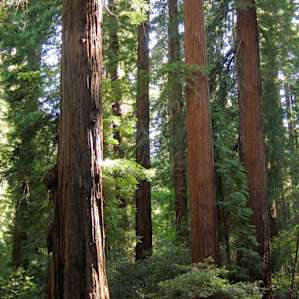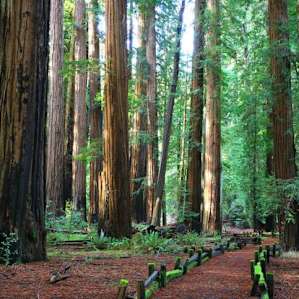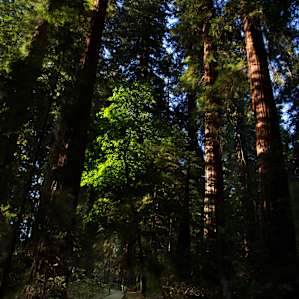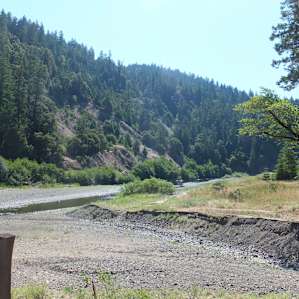 5 Reviews
No one? Bueller? Sharing is caring, y'all.
Drop some
Richardson Grove
knowledge on us.
History of Richardson Grove State Park
The first known inhabitants of this region, the Sinkyone people, hunted, fished, gathered food, and lived sustainably among the Grove's ancient redwoods, which they considered sacred. These Athabascan- speaking people trained their dogs to drive game toward waiting hunters. Both men and women were basket makers. Today's Sinkyone descendants maintain cultural and spiritual ties to the Grove.

The first recorded settler in the area, Kentuckian Ruben Reed, bought the land on the South Fork of Eel River in the late 1860s. His brother and their widowed father homesteaded 160 acres, now part of the park. In the early 1900s Henry Devoy bought Reed's land; Devoy leased the redwood grove in 1920 to Edwin Freeman, who built a store, a dining room and cabins at the site of today's visitor center.

In 1922, the Save the Redwoods League, concerned about the potential destruction
of the trees by highway construction and logging, persuaded the State to acquire 120 acres of the redwood grove. Between 1922 and 1932, Freeman operated the new park as a concession and lobbied to name the park for Governor Friend W. Richardson. The Richardson Grove Lodge, which is now the visitor center, was built between 1928 and 1930. In 1933, the Civilian Conservation Corps (CCC) began building campgrounds, picnic facilities, trails, water systems and restrooms in the main grove.