About Government Canyon State Natural Area
Welcome to the Wild West. Scramble over rocks and brush past cacti and ashe juniper trees on Government Canyon's 40 miles of mostly backcountry trails. From wide paths shaded by old oaks and spanish moss to steep slopes that afford breathtaking views of San Antonio, hikers and mountain bikers are kept busy on this natural area's rugged and varied terrain. The canyon's home to wild turkey, rabbits, and feral pigs, plus rare birds like the golden-cheeked warbler and black-capped vireo. But feathered friends aren't the only rare find at Government Canyon: the natural area also serves as the site of 110 million-year-old dinosaur footprints. To see the markings presumed to be left by Acrocanthosaurus and Sauroposeidon dinosaurs, join one of the monthly ranger-led "Explore the Canyon" hikes. Fall asleep at your campsite to the yowl of coyotes, and dream of creatures much fiercer that once roamed nearby.
Campgrounds in Government Canyon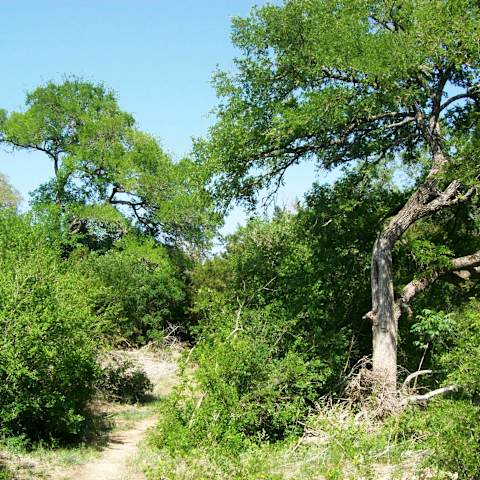 Soak up your time at Government Canyon's campground -- because you won't get to stay very long. The...
1 Review
No one? Bueller? Sharing is caring, y'all.
Drop some
Government Canyon
knowledge on us.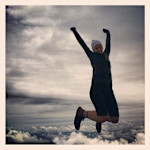 Government Canyon is a gem within San Antonio limits, and the city is lucky to have this protected area from encroaching development. Camping is allowed on Friday and Saturday only, and tent only. Site 13 has quick access to the frontcountry Savannah Loop, but we decided to explore the backcountry, and saw not one, but two rattlesnakes! The hiking provides lots of scenery, and bring a mountain bike if you want to explore two wheels.
Remove vote :(
History of Government Canyon State Natural Area
Government Canyon State Natural Area is an approximately 8,624-acre area in Bexar County, just outside San Antonio. The state natural area was purchased by Texas Parks and Wildlife Department in 1993, in cooperation with Edwards Aquifer Authority (formerly Edwards Underground Water District), San Antonio Water System, the Trust for Public Land and the federal Land and Water Conservation Fund. The park opened to the public on Oct. 15, 2005.
The canyon was on the Joe Johnston Road from San Antonio to Bandera, which was blazed by the military at Fort Sam Houston in the 1850s. The canyon is a part of the rich ranching history of Texas.