About Ochlockonee River State Park
Shhhh. Be careful. Don't scare off the red-cockaded woodpecker. This flighty fella is just one of a handful of threatened or endangered creatures that call this 543-acre Gulf Coast park home - along with Florida black bears, giant tortoises, fox squirrels and snowy egrets. When they're not stealthing around for these elusive critters, park goers will also be able to bike, hike and picnic among flatwood pines, oak thickets and meadows of fragrant wildflowers. On Ochlockonee River, visitors will also enjoy a variety of water activities when they swim, boat, fish, canoe or kayak their way down the river's glimmering, brackish waters. Don't forget your picnic basket! The junction where the Ochlockonee and Dead rivers meet is the perfect spot to bask the afternoon hours away beneath the golden rays of the sun!
Campgrounds in Ochlockonee River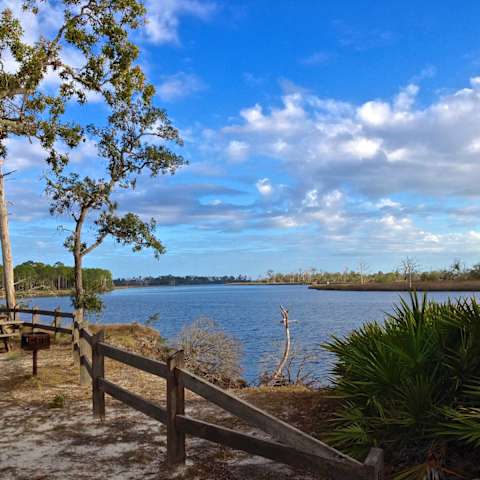 A Buddhist zen master's paradise, this peaceful campground is swaddled under the solemn shade of a...
Photos
This park doesn't have any submitted photos—just yet.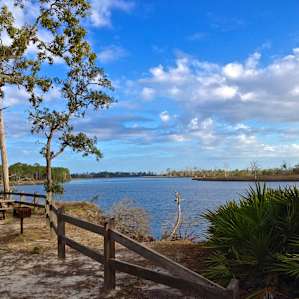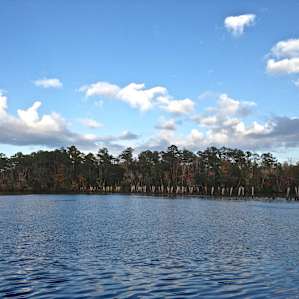 Reviews
No one? Bueller? Sharing is caring, y'all.
Drop some
Ochlockonee River
knowledge on us.
History of Ochlockonee River State Park
A pre-Columbian Native American shell midden dating back possibly to the Weedon Island Period 1,500 years ago sits along the shore of the Dead River. The midden was identified in 1998. Cat-faced pine trees scattered throughout the park serve as evidence of the late 1800s turpentine industry. Trees were scarred to release resin when processed into turpentine. On May 14, 1970, the state of Florida acquired the property through a land exchange with the U.S. Department of Interior and was renamed Ochlockonee River State Park.