About San Onofre State Beach
San Onofre State Beach has always served as a sort of beacon for surfers. Luckily for you wetsuit aficionados, the beach is still very much here, popular, and continually pumping out surf worthy waves. In the 50s and 60s, San Onofre was one of the beaches that helped define what "California" meant in the eyes of the world. With palm trees in sight, traditional ocean bluffs and 3.5 miles of sandy shoreline...the park certainly didn't hurt its reputation. Millions of visitors travel to San Onofre each year to bike, hike, swim, camp and of course, surf. The coolest part of San Onofre State beach is that is has three different beach access points. Between Trestles, Old Man's and Trails, visitors are bound to find a place where they can feel at home. Each beach boasts different types of waves, activities and overall atmosphere.
Campgrounds in San Onofre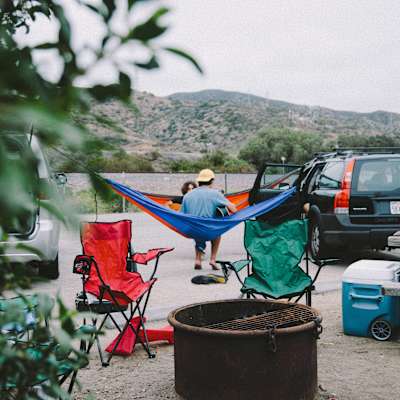 80% Recommend (10 Campers)
San Onofre Bluffs Campground has 157 campsites nestled into the park's scenery. the campground is convenient to trails that lead down to the 3. 5...
36 Saves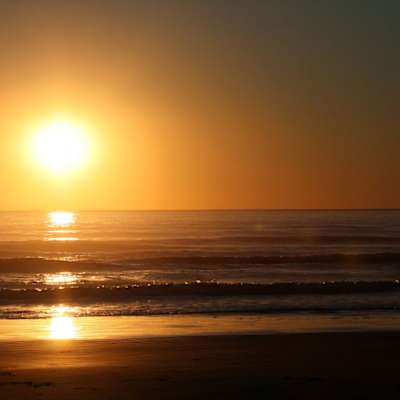 100% Recommend (6 Campers)
San Mateo Campground is only a short distance inland from San Onofre's sandy beaches. Since the San Mateo Creek flows past the campground in the...
7 Saves
8 Reviews
No one? Bueller? Sharing is caring, y'all.
Drop some
San Onofre
knowledge on us.
History of San Onofre State Beach
This park was once part of Rancho de San Onofrio y Santa Margarita, more than 89,000 acres granted to brothers Pío Pico and Andrés Pico by governor Luis Alvarado in 1841. Three years later, the brothers were granted another 44,000 acres at Rancho Las Flores. California's largest land grant, at 133,440 acres, became known as Rancho Santa Margarita y Las Flores. The U.S. Government acquired the land by eminent domain in 1942 for a U.S. Marine Corps training facility. This facility, Camp Joseph H. Pendleton, was dedicated on September 25, 1942, by President Franklin D. Roosevelt.

San Onofre State Beach was leased to the state by the United States Marine Corps
in 1971. San Onofre—with its surf spots at Trestles and neighboring beaches—has a longtime association with the sport of surfing and the evolution of Southern California's modern surf culture. San Onofre's consistent wave breaks have attracted dedicated surfers since 1933. Surfing competitions began in 1938.