About Morro Bay State Park
"Whoa what is that massive awesome rock jutting out of the Pacific?" "Oh you mean Morro Rock, the 23 million year old volcanic plug that overlooks Morro Bay and hundreds of different species?" That's some of the normal conversation that ensues after seeing the magnificent Morro Rock on a drive along Highway 1 in the Central Californian coast. Morro Bay State Park covers 2,700 acres and offers incredible opportunities for camping, boating, and hiking, along the calm waters of the Morro Bay. The park contains the Morro Bay State Park Museum of Natural History, Morro Rock Natural Preserve, the Heron Rookery Natural Preserve, and the highly acclaimed Morro Bay State Park Golf Course. Home to an incredible amount of marine and land species, Morro Bay State Park is an amazing stop along the Californian coast and warrants some serious seaside and marshy appreciation.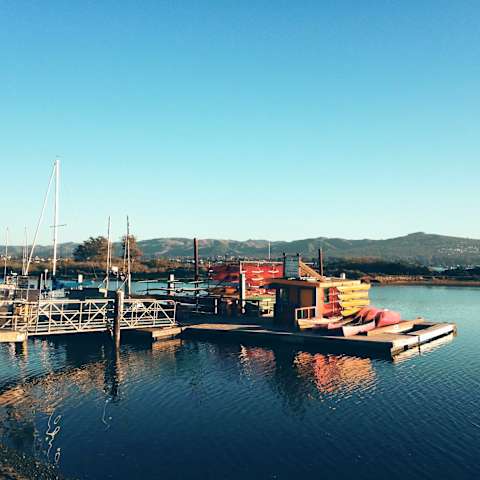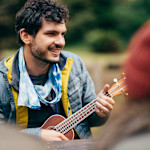 Pierre: We had a surprisingly good time there. The campground doesn't offer anything special other than...
History of Morro Bay State Park
For many millennia before European contact, ancestors of the people who today call themselves Chumash or Salinan lived on the central coast. The first European overland expedition
into the Morro Bay area was led by Don Gaspar de Portolá in 1769. The first American to settle in the area was Franklin Riley, who laid out streets and lots for a town he called "Morro" (meaning nose or headland). Year-round mild weather made Morro Bay a popular tourist destination beginning in the 1890s.
The Cabrillo Country Club had opened on the present state park site a few months
before the crash of the 1920's. The club's developers desperately sought a buyer, and the town of Morro Bay pushed for the state to acquire the land as a state park. The state
took possession of the property in 1934. As one of President Franklin D. Roosevelt's New Deal programs, the Civilian Conservation Corps (CCC) created work for unemployed young men. The CCC arrived in Morro Bay State Park on May 11, 1934, to begin transforming the former country club into a state park. The many finely crafted stone features that are seen in the park today were built by the CCC. Morro Bay State Park looks out over the bay to wind-sculpted sand dunes. Guarding the harbor entrance of the central coast's Morro Bay, Morro Rock has been a landmark for mariners over the centuries.