About Lake Perris State Recreation Area
Hidden among rock-studded hills, Lake Perris State Recreation Area's 8,800 acres of valley are contained by The Bernasconi Hills and the Russell, Apuma, and Armada Mountains which obscures the view of nearby cities and allows you to be in a natural oasis. About 11 miles outside of Riverside, Lake Perris State Recreation Area has clean white beaches, sparkling blue waters, and the craggy and intriguing Alessandro Island in the center of the lake. A beautiful spot any time of year, this park is particularly well suited to the summer months, when fishing, boating, swimming and rock climbing is in full season. Lake Perris camping is extremely popular and offers 409 reservable campsites. Grab your gear and escape from the nearby cities for an awesome outdoor time at Lake Perris State Recreation Area.
Campgrounds in Lake Perris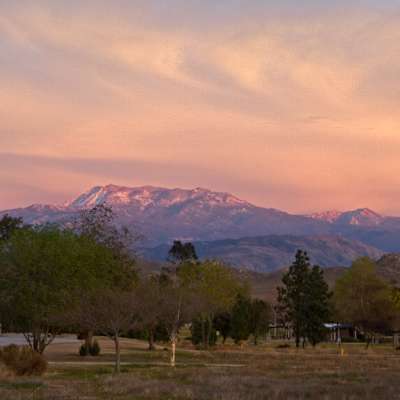 Ready for a wildlife and adventure filled camping weekend? Lake Perris camping has 167 sites for tent camping and 264 paved RV sites (which have...
10 Saves
Photos
This park doesn't have any submitted photos—just yet.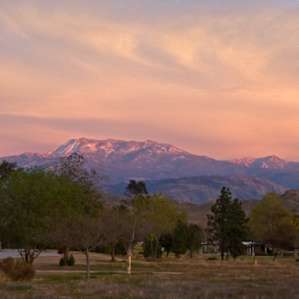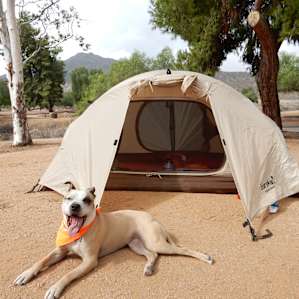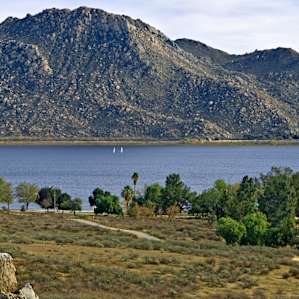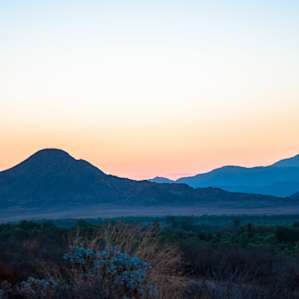 3 Reviews
No one? Bueller? Sharing is caring, y'all.
Drop some
Lake Perris
knowledge on us.
They are REALLY not kidding about not having any water in your boat or you will not pass inspection. Kayakers, that goes for you as well.
Helpful 0
Helpful 0
Remove vote :(
Weekends tend to be crazy busy, but camping during the week and offseason means tons of privacy and a much more tranquil experience.
Helpful 0
Helpful 0
Remove vote :(
History of Lake Perris State Recreation Area
For thousands of years, the native California groups who lived here enjoyed the area's abundant resources and mild climate. Food, water, shelter and clothing were plentiful. The native people hunted antelope, bighorn sheep, deer, rabbits, birds and a variety of small mammals. Native seasonal houses were made of leaves and branches laid over tree limbs set upright, surrounded with low rock walls or other small structures.
Although distinct social units, the two largest groups—the Cahuilla and Luiseño—shared similar subsistence and settlement adaptations. The Luiseño ranged west to the coast while the Cahuilla extended east into the San Jacinto Mountains and Colorado Desert. Their territories overlapped in inland areas, including Perris Valley.
Artifacts found prior to dam construction indicate that both the Luiseño and Cahuilla traded with such nearby groups as the Serrano, Tongva (Gabrielino), Cupeño and Chemehuevi. These cultures are known for their rock art; some is still visible around the lake. Time has weathered away rock pictographs (paintings) and petroglyphs (engravings).
Native people's lives changed drastically with the arrival of Europeans. The native people had no immunity to new diseases; many lost their lives, especially those who had been resettled into crowded mission conditions. Today, community outreach and education help native descendants maintain their cultures through song, dance, crafts, ceremony and languages.