About Lafayette Blue Springs State Park
Up to 64 million gallons of water a day flow from Lafayette Blue Springs, giving it the distinction of being one of Florida's 33 first magnitude springs--meaning it's a heavyweight in the spring world. Located on the west side of the Suwannee River, the clear blue waters are a delightful place to take a dip, maintaining a refreshing 72 degrees year-round. If you're scuba certified, you'll be interested in the extensive "Green Sink" cave system, which has over 12,000 feet of surveyed passageways and vast open spaces just waiting for divers to explore. Be sure to check the park's website, especially in the winter months, for updates on rising river waters and low visibility that can cause the springs to close.
Campgrounds in Lafayette Blue Springs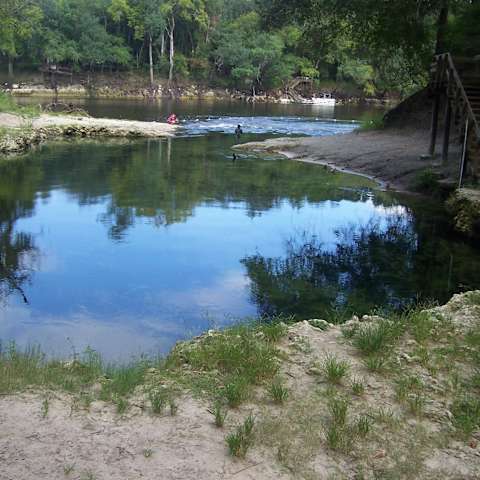 Talk about luxe accommodations. If you snag one of the five cabins available at Lafayette Blue...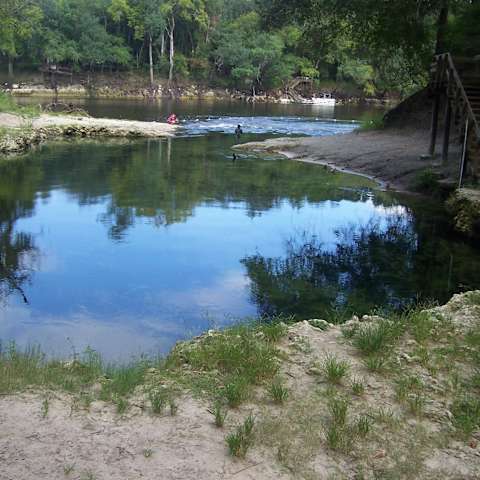 This primitive youth campground is conveniently located on the banks of the Suwannee River next to the...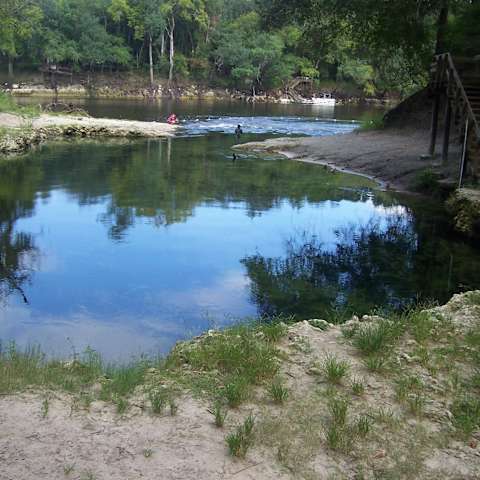 This first-come, first-serve campground is a popular stopover for river paddlers on the Suwannee...
Photos
This park doesn't have any submitted photos—just yet.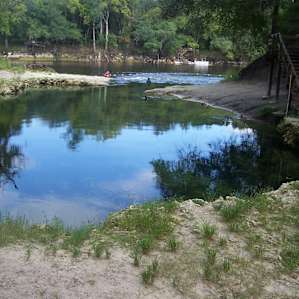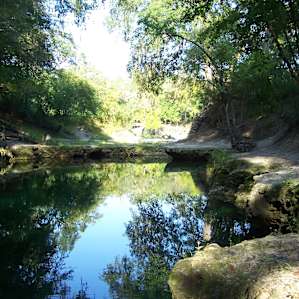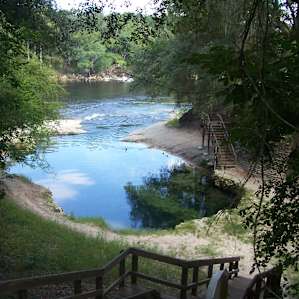 History of Lafayette Blue Springs State Park
Lafayette Blue Springs is one of the state's 33 first magnitude springs. In the mid to late 1800s, this section of the Suwannee River was an important highway for steamboats carrying supplies and agricultural products to and from local plantations. The establishment of railroads signaled the end of the steamboat era. Lafayette Blue Springs has been a public park for many years. It became a state park in 2005 and consists of approximately 702 acres. In March 2008, the park celebrated the grand opening of the cabins and the designation of those cabins at Green Lodges. On hand to offer congratulations was DEP Deputy Secretary Bob Ballard, Florida State Parks Director Michael Bullock along with leaders from the Suwannee River Water Management District and the Lafayette County Commission.