About Gamble Rogers Memorial State Recreation Area
Gamble Rogers Memorial State Recreation Area is made of equal parts sand, surf, and sentimental value. The 144-acre park was created in honor of Florida folk singer/guitarist, Gamble Rogers, who gave his life when he attempted to rescue a tourist from the heavy surf in 1991. Years later, everyone is welcome to enjoy this beachside camp that sits in his honor between highway A1A and the Atlantic Ocean. Activities include coastal camping (can we talk about the view of the Atlantic Ocean?), swimming, surfing, SUP rental, eco-tours, fishing, and scrounging through all of the goodies that wash up on the beach. Here's the best part: visit between May and early September, and you can see turtles! Loggerhead, Green, and Leatherback sea turtles! Play in the water, play with the turtles, and last but not least, pay tribute and play a little folk number by the campfire at night.
Campgrounds in Gamble Rogers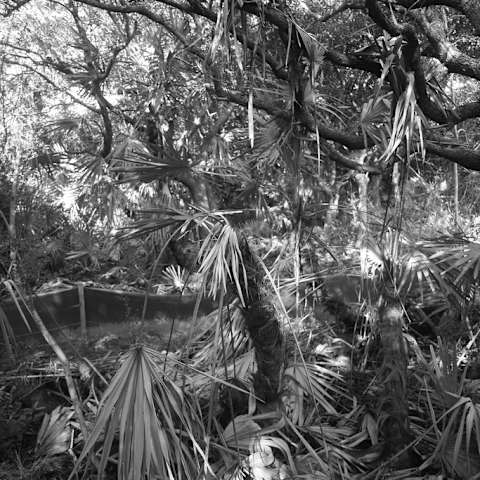 Beachfront property for just $28/night? Sign us up for LIFE. There's no skimping on amenities and...
Reviews
No one? Bueller? Sharing is caring, y'all.
Drop some
Gamble Rogers
knowledge on us.
History of Gamble Rogers Memorial State Recreation Area
The park originally opened in 1961 as Flagler Beach State Recreation Area. It was later renamed to honor the memory of Gamble Rogers, a native Floridian, who lost his life trying to save a drowning swimmer at the beach here in 1991. Rogers sang songs and told stories about Florida. After his death he was honored with many awards including a Kiwanis Award for Bravery, a Carnegie Award for heroism, and a Florida Folk Heritage Award. He was inducted into the Florida Artists Hall of Fame in 1998.
Flagler Beach
The site was abandoned and the state of Florida obtained the title to the property from the United States of America on October 4, 1954, shortly after World War II ended. Flagler Beach State Recreation Area originally opened in 1961. On January 23, 1968, management of the park was transferred to Florida Park Service.
Gamble Rogers
On October 10, 1991, beloved Florida folk singer Gamble Rogers and his wife were camping at Flagler Beach State Recreation Area. Upon returning to their campsite after a long day of cycling, Gamble was approached by a young girl whose father was struggling in the rough surf. With an unwavering spirit, despite the fact that he had suffered from spinal arthritis since he was a child, Gamble grabbed an air mattress and headed towards the ocean. Within minutes, a park ranger joined in the rescue attempt. Gamble, still clinging to the air mattress, indicated to the ranger that he was okay. The ranger was able to pull the drowning man's wife from the water; however he was unable to locate the man, who was later recovered by a rescue team. Meanwhile, a large wave washed over Gamble, ripping his air mattress away. The surf overcame the heroic Gamble and, tragically, he drowned. In 1992, after much deliberation, the Florida legislature passed the bill to change the name of Flagler Beach State Recreation Area to Gamble Rogers Memorial State Recreation Area at Flagler Beach to honor the heroic efforts of the late Gamble Rogers.