About Montana De Oro State Park
Although the park is named "mountain of gold," you probably won't find any of that good stuff here (but let us know if you do). The name, rather, comes from the abundance of golden wildflowers that grow along the coastline, inspiring one of the original landowners to bestow the romantic description that has now become the park's identity. What you will find is a landscape rich with an incredible latticework of rails, rural campsites, beautiful vistas, and enchanted beaches. Why not take a walk to the shoreline and peer in the cool, mysterious waters of a tidepool? Or bike to the very top of the park, rewarding yourself with a cool drink and one of the best views in Northern California? The opportunities for exploration and adventure are nearly endless here, and offer a wide range of activities suitable for almost everyone.


Montana De Oro offers some of the most beautiful sand dunes and beach camping on the California coast. In the mood for a sand thrill? Try sand boarding down the steepest dunes! The best-known beach is Spooner's Cove which is across from Islay Creek Campground. Montana de Oro camping is available at their one campground, Islay Creek Campground for campers in tents, trailers or motorhomes. Walk-in primitive camping is available as well.
Campgrounds in Montana De Oro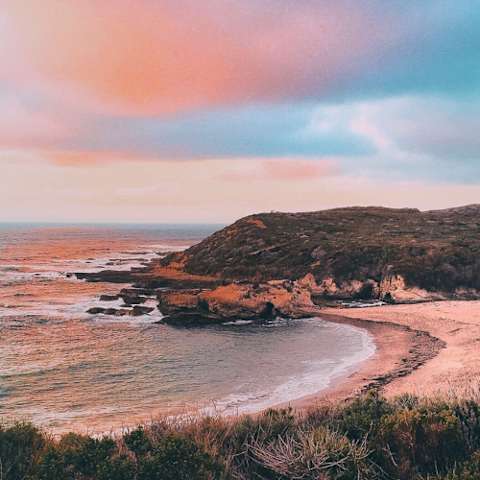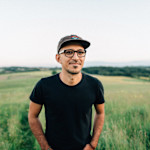 Ezekiel: Bluff trail is a must if your near Islay Creek Campground, trail starts by the Bluff Trail Parking...
18 Reviews
No one? Bueller? Sharing is caring, y'all.
Drop some
Montana De Oro
knowledge on us.
History of Montana De Oro State Park
For at least nine thousand years the ancestors of today's Chumash and Salinan people inhabited the San Luis Obispo county coast, adapting as needed to climatic and environmental changes. They lived in small extended family groups, traveling from the coast to the interior valleys and back to procure their diet of fish and shellfish, small and large game, waterfowl, grasses, and seeds. Shelter, tools and clothing were fashioned using resources available in the immediate area, and what could not be obtained or produced locally was provided through extensive trade networks.
In 1769, the first European overland expedition, led by Don Gaspar de Portolá, an emissary of the Spanish government, made its way up the coast of California from San Diego to Monterey. The expedition made inroads for Spanish missionaries who followed closely behind, precipitating sudden, drastic and irrevocable changes to the landscape and lifeways of the indigenous people.
In 1772, only three years after the Portolá expedition came through Alta California, Mission San Luis Obispo de Tolosa was established only a few miles from what is now Montaña de Oro State Park. Many of the indigenous people were taken into the mission system, leaving behind their settlements, and adopting new means of subsistence in the agricultural practices of the mission. Their population was decimated through disease and violence and long standing cultural traditions were practiced only in secret. In 1821 Mexico gained independence from Spain. The Mexican government secularized the missions in 1833. After the mission period ended, native people and their descendants worked locally in agriculture, fishing and many other industries. Descendants of the native people continue to live in the area and have played an important role in the history of San Luis Obispo County. Modern Chumash and Salinan people today work diligently to protect and perpetuate their cultural traditions.
Following secularization of the missions, the Mexican government granted large tracts of what had been mission lands to political allies. Rancho Cañada de los Osos y Pecho y Islay was granted in 1845 by Governor Pio Pico to James Scott and John Wilson. The grant extended from the Pacific coast along Los Osos Creek and the Los Osos Valley almost to San Luis Obispo, and encompassed Montaña de Oro State Park and Los Osos.
The property changed hands several times. In the early 1890's, Alden B. Spooner II established a farm, dairy, and hog raising operation on a portion of the land, ultimately purchasing it in 1902. By 1917 Spooner was working 9,000 acres with six miles of ocean frontage. Spooner built a ranch house, a reservoir, several barns, a creamery powered by a water wheel, stables, and sheds. As there were no roads to transport his goods to market, Spooner built a warehouse on the south bluff above Spooner's Cove. Adjacent to the warehouse was a long chute reaching down to the ocean where goods could be loaded directly onto ships. Land on the marine terraces was leased to Japanese farmers who lived and grew vegetables there until their internment during World War II.
Spooner's neighbor to the north was Alexander S. Hazard who also raised crops and operated a dairy. Hoping to cash in on California's growing need for timber, in 1908 Hazard planted hundreds of Eucalyptus trees. Eucalyptus proved unsatisfactory for commercial use; however Hazard's legacy, row upon row of Eucalyptus trees, remains in the park today.
In the early 1940's Oliver C. Field purchased the ranch from the Spooner family, selling it 10 years later to Irene McAllister. In 1965 the land was purchased by the State of California for use as a park. It was decided to keep the name McAllister had given it: Montaña de Oro.