About Humboldt Redwoods State Park
Here's the thing about this park: it's home to the tallest trees in the world. As in, on this planet. Reaching more than 300 feet to the sky, they dwarf their surroundings, and are inherently impossible to describe. In fact, when asked about redwoods, California native John Steinbeck once said, "No one has ever successfully painted or photographed a redwood tree...The feeling they produce is not transferable. From them comes silence and awe. It's not only their unbelievable stature, nor the color which seems to shift and vary under your eyes, no, they are not like any trees we know, they are ambassadors from another time." If you aren't sure exactly what he means, you will understand once you make a visit to Humboldt Redwoods State Park, which spans nearly 53,000 acres with more than 17,000 untouched old-growth coast redwoods. Miles of meandering hiking trails and campsites set in the lush woods provide endless opportunities to wander through and discover the ancient groves, which are home to trees more than 2,000 years old. One of the best places to experience the redwoods, this is definitely a do-not-miss California camping spot.
Campgrounds in Humboldt Redwoods
13 Reviews
No one? Bueller? Sharing is caring, y'all.
Drop some
Humboldt Redwoods
knowledge on us.
This campground is simply incredible. If you can round up a big group of family or friends, do it.
The ancient redwoods and the easy access to the beautiful Eel River make for a magical adventure. Plus the campground offers massive grills and tables (at both sites), which is really special for a big group gathering. Get both sites if you can!
Fair warning, even though you are in the middle of woods and nowhere near anyone else, we had the 10pm quiet time curfew strictly enforced by an angry ranger (at 10:05pm).
Helpful 1
Helpful 1
Remove vote :(
Super secluded. Had the entire campground to ourselves. Not a popular spot for families, HUGE plus for us! Went in July. Warm days, cool nights. Sun-ripened blackberries everywhere! Even saw a bear eating apples in a tree (near campsite 5). Rec: Campsite 4.
Helpful 0
Helpful 0
Remove vote :(
Word on the street is that the wood you can buy at the park is redwood and difficult to light, so it might be a good idea to bring your own.
Helpful 0
Helpful 0
Remove vote :(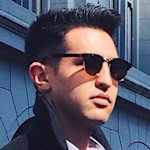 Albee Creek is about 5miles up on Mattole Road: filled with ruts and potholes, so it seems like you're heading somewhere less-than-awesome. But the campground is a great destination, and you'll be greeted with a campground host if you arrive before 8-10pm. Try to arrive before sunset. The sites are underneath redwood trees and overlook a huge open field with tall mountains in the background. The bathrooms/showers are well maintained and heated when it gets cold overnight. About .5 miles back down the road towards Hwy 101 is 'Big Trees' area where you can see some enormous redwoods. Worth the short walk or at least stopping by before you head off. A beautiful campground where everyone seems to be having a great time.
Helpful 0
Helpful 0
Remove vote :(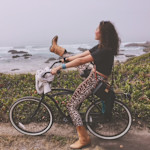 had a great time hiking and swimming here! campsites are very private for as many as there were! Had more then enough space to hang up a hammock and relax after a long day!
Stayed at site 25 for a couple nights. Lots of RVs and right by the road, but there was surprisingly little traffic and it wasn't too loud overnight. Right in the middle of Avenue of the Giants, close to Founders Grove and next to the main visitors center with an exhibit and lots of maps and helpful advice. I took my dog who was allowed in the site but not on any of the adjacent hiking trails. Worth stopping in Miranda for groceries, not too much in the smaller towns and Weott and Myers Flat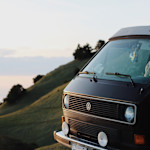 The quietest campground I've ever been in, though admittedly, it was February and rather rainy. So atmospheric in and amongst nature's cathedrals, just spectacular. The whole campground is very shady nestled amongst the redwoods which makes it deliciously cool in summer but a little chilly in winter.
Williams Grove Campground is surrounded by some of the biggest, oldest trees in America. Their majestic nature is best summed up by our friendly park ranger: "this is God's country".
Situated on the Avenue of the Giants, this campground might be the best large group campground in all of California. There are two sites (40 person and 60 person) with sprawling places to lay your tent throughout the forest and near the riverside. If you can, book both!
The riverside is a great place to lounge about through the daytime, and on both sides of the river there are great trails for a hike or a run through the forest.
When the eel river has a good flow, this is an excellent place for a paddleboarding or kayaking adventure.
There is sediment in the water system from winter storms.. Potable water is not currently available.
History of Humboldt Redwoods State Park
The Sinkyone people lived in the area of Humboldt Redwoods State Park's southern region for thousands of years before European contact. The boundaries of Sinkyone lands extended east to the main stem of the Eel River and the river's South Fork, south beyond today's town of Leggett, and west to the ocean.
The name Sinkyone was assigned by 20th- century ethnographers to classify separate political groups who spoke the same dialect of the Athabascan language family. Each distinct political group maintained its own geographic area and self- identity, but all groups formed a larger economy that delivered goods as far as the Eastern United States.

This area was likely more densely populated before European incursion than it
is now. Today more than ten percent of the population of Humboldt County are Native American, including many people of Sinkyone descent who live along the north coast.

The traditional practices passed down through generations of Sinkyone experience created a highly productive environment. Conservation and restoration projects headed by local tribal groups, using time- tested methods, have been instrumental in bringing healing to the landscape.


Beginning in the 1850s, European settlers in the area began to cut large
stands of redwood trees to clear the land for pastures and farms. Lumber soon became a vital industry, and forested land suddenly increased in value. Many people, however, believed that the huge old redwood trees were inherently significant and should be held in perpetual trust. In 1918, the Save the Redwoods League was formed to accomplish what their name implies—the salvation of one of the world's great wonders. Thanks to the League and its supporters, more than 189,000 acres of California's redwood forest lands have been preserved for future generations of park visitors to enjoy.