About Village Creek State Park
Village Creek State Park takes its name from a free-flowing stream that rises and connects with the Neches River 69 miles south. Wetlands are the backbone of Village Creek State Park where you'll find cypress swamps, water tupelo, river birch, mayhaw and yaupon trees. And in those wetlands lives a feisty mix of alligators, snapping turtles, diamondback water snakes, opossums, bullfrogs, nine-banded armadillos, and over 200 species of native birds. If you're questioning what you can't see in the water, why not snag a meal or two from it? Get your game on, and you can catch catfish, bass, perch and panfish. Yum, yum, yum, and yum. Or stay afloat in a boat while you take in this wet 'n' wild park.
Campgrounds in Village Creek
Sixteen sites sit creekside where you'll walk from 250 to 500 yards to your campsite. Once settled in...
The group walk-in camping area is a great place to take the kiddos. Enjoy family-style meals at a...
Find the most amenities at Hilltop Campground, each complete with picnic table, fire ring, tent pad,...
Photos
This park doesn't have any submitted photos—just yet.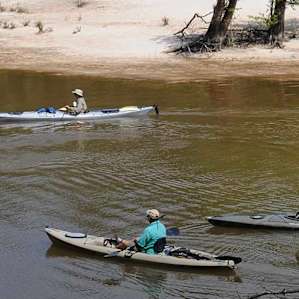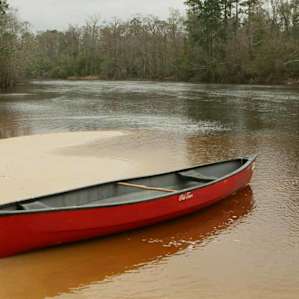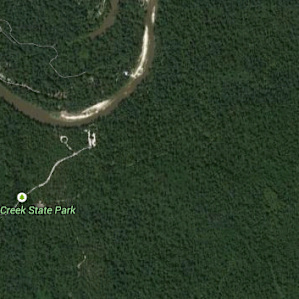 Reviews
No one? Bueller? Sharing is caring, y'all.
Drop some
Village Creek
knowledge on us.
History of Village Creek State Park
Village Creek State Park, 1,090 heavily forested acres, is located in the Hardin County community of Lumberton, 10 miles north of Beaumont. Acquired in 1979 and opened April 20, 1994, Village Creek State Park takes its name from Village Creek, a free flowing stream that rises near the Alabama-Coushatta Indian Reservation and meanders in a southeasterly direction 69 miles to a junction with the Neches River.
Village Creek is an extremely popular flat water, canoe float stream in what remains as the heart and soul of the Old Texas Big Thicket. Rainfall is abundant and the banks of Village Creek flood severely every 3 or 4 years.