About Collier Memorial State Park
Collier State Park will take you back in time. It will conjure images of pioneers and lumberjacks, of railroad tracks, engine's chugging, new communities forming and dissolving, person and industry colliding. Not only can you enjoy the regionally famous Williamson River (where trout is king) and the translucent Spring Creek beside a pine guarded bank, but you can marvel at the antique logging equipment dating back to the 1880s, amidst the state's finest logging museum. At Collier you are less than an hour from Crater Lake National Park, 30 minutes from Klamath Falls, 60 minutes from the Winema National Forest and right in the center of a picnic friendly, river stroll ready, horse and human playground. Check for updates on current campground construction repairs and then hop on the Dalles-California Highway toward your next Oregon State Park adventure.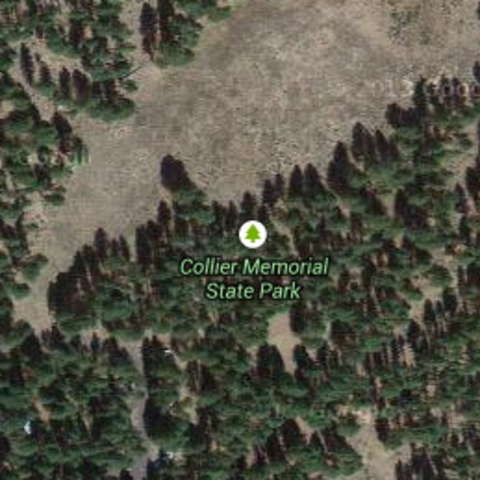 Collier offers a plethora of camping preference options, but beyond the beauty of choice, what you are...
Photos
This park doesn't have any submitted photos—just yet.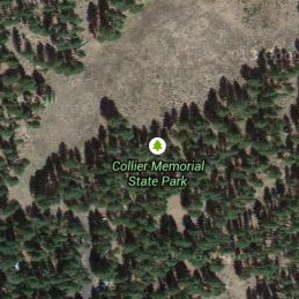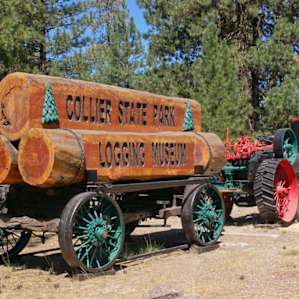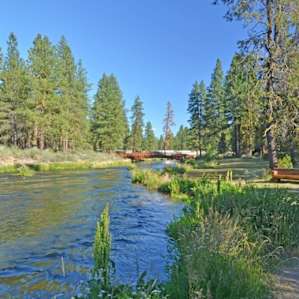 Reviews
No one? Bueller? Sharing is caring, y'all.
Drop some
Collier
knowledge on us.
History of Collier Memorial State Park
The first lands acquired for this park were given in 1945 by Alfred D. and Andrew Collier of Klamath Falls as a memorial to their parents, Charles Morse Collier and Janet McCormack Collier. Later, the Colliers gave or helped in the acquisition of other tracts up through 1962. A final tract was obtained from the U. S. Forest Service in 1981. The main attraction within the park is the logging museum featuring equipment used in the Klamath Basin and eastern Oregon over the past century. The Colliers, partly through their ownership of the Swan Lake Moulding Company in Klamath Falls, amassed a variety of logging and lumbering equipment of great interest.