About Colusa-Sacramento River State Recreation Area
Since it has become a recreation area, Colusa-Sacramento SRA is no longer recognizable as the dump that it used to be. No, seriously. Even though the area used to be a landfill, it now stands as proof that even a dump can clean up nicely – really nicely. The park's classic rags to riches story rewards countless hikers, campers, swimmers, kayakers and boaters with a wonderful place to visit and stay each year. The park's main attraction lies in its access to the Sacramento River. The riverbanks are lined with cottonwoods and willow trees, creating shaded waters where plenty of steelhead, salmon and bass swim. There are several paths for hiking and backpacking throughout the park, several which lead to unique overlooks of mountains in the distance and the old buildings of Colusa. Birds often flock overhead, as the park graciously falls in line with many species migratory patterns.
Campgrounds in Colusa-Sacramento River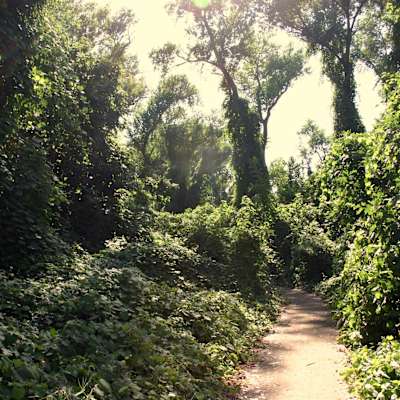 The Colusa-Sacramento River campground has 15 sites, and is located right by the river's boat launch. The campground has a small park feel and is...
10 Saves
3 Reviews
There are some unmarked paths here that have been forged in the woods. If you're up for an adventure, some can be fun to follow (though the brush can get thick).
Helpful 0
Helpful 0
Remove vote :(
History of Colusa-Sacramento River State Recreation Area
There's probably no more dramatic "rags to riches" story in California State Parks than that of Colusa-Sacramento River State Recreation Area, where an unsightly city dump was transformed into a beautiful area that is enjoyed by thousands of campers, picnickers, boaters and anglers each year.

The area's transformation began in 1955 when the city of Colusa gave the 7.5-acre site to the state of California. Gradually, more land was added and the area was filled, leveled, cleared and landscaped. Picnic tables, barbeque stoves, parking areas, restrooms, campsites and mooring facilities were constructed, and the new 63-acre Colusa-Sacramento River State Recreation Area was formally dedicated May 1964.