About Farewell Bend State Recreation Area
If you find yourself on the Oregon/Idaho border at the banks of the Brownlee Reservoir (fed by the lustrous Snake River) you will reflect, perhaps, on the settlers that traveled that perilous path we call the Oregon Trail and how they rested where you stand now and took a longing-filled look at the water. Or not. You might be too occupied with reservoir activities, like fishing, boating and jet skiing...or you might be staring, enchanted at the likes of chukars, eagles, quail, deer and pronghorn antelope. Either way, you'll be delighted in Farewell Bend State Park, where history meets river-fed fun meets camping activity mayhem!
Campgrounds in Farewell Bend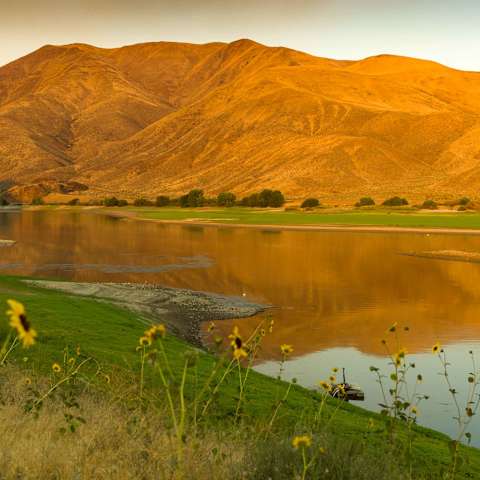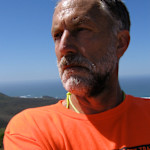 Rob: A well run and maintained Oregon State Park. It was quiet in late August when I was there, and river...
2 Reviews
No one? Bueller? Sharing is caring, y'all.
Drop some
Farewell Bend
knowledge on us.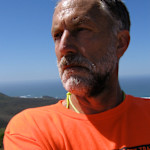 A well run and maintained Oregon State Park. It was quiet in late August when I was there, and river was quite low. Many sites available, and many had decent shade despite the heat. Like many OR campgrounds there are plants and hedges between sites, so you have considerable privacy. Lots of staff on site, and restrooms, showers and other amenities were clean and well kept. I had spotty cellular coverage.
Remove vote :(
This was an awesome campground. Very well maintained, with full hookups, bathrooms and even showers. Beautiful view of the river and just an all around cool spot. $24 for full hookup, in the loop furthest from the entrance (where the best spots are in my opinion). You could definitely hear noise from the freeway, and I think I remember hearing a train in the middle of the night, but all apart of the experience!
Remove vote :(
History of Farewell Bend State Recreation Area
After following the Snake River for 330 miles, Oregon Trail pioneers rested above the bend in the river here, then bid farewell to the Snake River and continued their trek. Look for a small iron cross, visible from U.S. 30, that marks the location where the Snake River Shoshone Indians battled with pioneer travelers in 1860. Restored covered wagons rest at the park entrance and next to the Oregon Trail kiosk. You can also visit the National Historic Oregon Trail Interpretive Center on Flagstaff Hill just east of Baker City, no more than an hour's drive away.