About Fanning Springs State Park
We know people throw around the phrase "crystal clear water" all the time — but with Fanning Springs, no description is more apt. The spring stays at a cool 72-degrees year round, thanks to the 65 million gallons of water it pumps in daily. And like we said, the water is as clear as a freshly-windexed window — which makes it super easy to spot the manatees that float into the spring from time to time. So don your swim goggles, snorkel, or full-on scuba gear and take a dip. When you're ready to dry off, try exploring the park's nearly mile-long hiking trail that winds through hearty hardwoods and pines. Just be sure to watch your step; you'll spot quite a few small sinkholes along the trail, which were formed when underground caverns collapsed. Since the spring sits right off of the Suwannee River, it's a super popular spot for paddlers to launch from. And pro tip: Fanning Springs in only seven miles away from Manatee Springs, so paddling from spring to spring on the river makes a great trip.
Campgrounds in Fanning Springs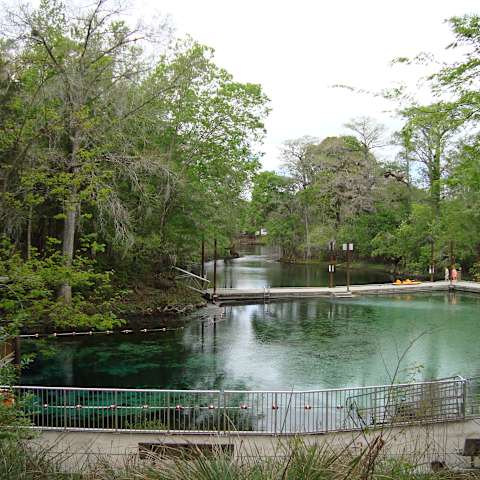 Fanning Springs can get pretttty crowded, especially during the summer, so staying for a night or two...
Photos
This park doesn't have any submitted photos—just yet.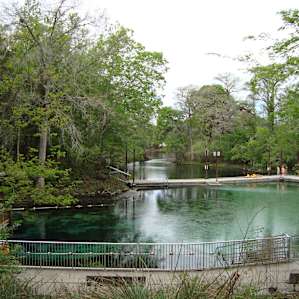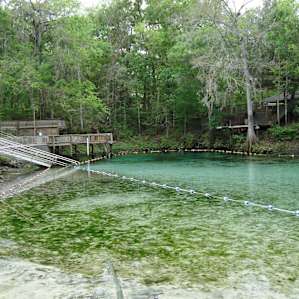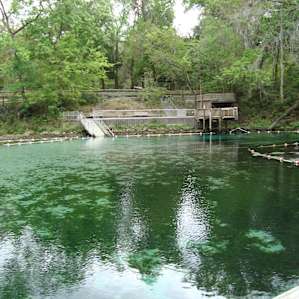 1 Review
No one? Bueller? Sharing is caring, y'all.
Drop some
Fanning Springs
knowledge on us.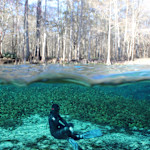 Fanning Springs is a definite hot spot for an outing at the water. There is a large dock which visitors can jump directly into the pristine spring water as well as a floating dock where people like to lay out and dock their boats from the Suwanee River.
Remove vote :(
History of Fanning Springs State Park
About 14,000 years ago Paleo-Indian people first began to filter into the Fanning Springs area as confirmed by the several aboriginal sites found at the park. Over the next 2,000 years with the warming climate the natives learned to rely on the area's animals, fish, shellfish and wild plants to survive. In 1838 during the Second Seminole War, Fort Fanning, named in honor of Colonel Alexander Campbell Wilder Fanning (1788-1846), was built nearby. The remnants of the actual fort have long since disappeared due to the warm and humid climate. Fanning Springs also served as the local steamboat landing carrying products to and from local plantations until railroads crossed the Suwannee River in the early 1900s. The land has been used primarily for recreation since the mid-1900s. In 1993, the state purchased the land and in 1997 the Florida Park Service became the caretaker.