About Amistad National Recreation Area
Let's all just take a minute and say ahhhh while we think back on our first true friend. Focus, don't think about the time they filled your Oreos with toothpaste. Just the warm and fuzzies. That is how we feel about Amistad National Recreation Area, which represents the amistad (friendship in Spanish) between Del Rio, Texas and Ciudad Acuña in Mexico, who share the 65,000-acre Amistad Reservoir. The waters are one of this area's biggest attractions and popular activities here include swimming, waterskiing, boating, fishing and even scuba diving - if you happen to be a pro, there is an extensive system of underwater caves just waiting to be explored! Any art enthusiasts out there? The 4,000 year old rock art, that adorns many of the rock shelters and walls is definitely a sight worth seeing. Thanks to its designation as a "recreational area", bows and shotguns are permitted certain times of the year to hunt deer, turkey, rabbit, antelope, hog and quail. If you visit in the fall, be sure to look out for the thousands of gorgeous monarch butterflies making their 3,000-mile migrational journey from Canada to Central Mexico!
Photos
This park doesn't have any submitted photos—just yet.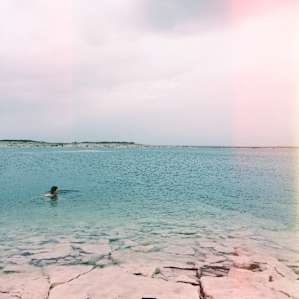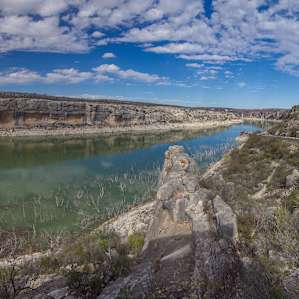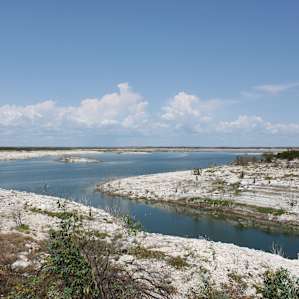 Reviews
No one? Bueller? Sharing is caring, y'all.
Drop some
Amistad
knowledge on us.
History of Amistad National Recreation Area
The Amistad NRA area is home to dramatic 4,000 year-old rock art. These mysterious paintings adorn rock shelter walls in the upper reaches of Amistad Reservoir. Boaters can usually access Panther and Parida Caves (depending on lake level), and hikers can go on a guided tour at nearby Seminole Canyon State Park and Historic Site
Taking a closer look at the modern landscape of Lake Amistad can tell a person much more about the history of the area than they might at first expect. Surprisingly, the history of the Lower Pecos River Region begins far before the U.S. Military's early camps and outposts and goes far beyond the beginning days of the Southern Pacific Railroad. The first visitors to the canyons that now form Amistad NRA arrived some 12,000 years ago following herds of large ice-age animals that grazed the grassy upland plateaus and ventured deep into the canyons for water. And although the people might be gone, they've left a legacy of their lifeways in the artifacts and rockart that grace the canyon walls.