About Picacho State Recreation Area
Picacho SRA is about as remote as it gets, as visitors must traverse a 20 mile dirt road just to get to the entrance! This is pretty awesome, if you ask us, as Picacho calls to all hardy adventurers and, surprise surprise, water enthusiasts. What? Yes, while it is in a desert, Picacho SRA lies on an 8 mile stretch of the Colorado River, where guests enjoy year-round fishing, boating, hiking, and camping. Conveniently located along the Pacific Flyway, visitors also bear witness to amazing migrations of thousands of birds as well as many other creatures that inhabit the area year round. Through colorful canyons and rugged volcanic peaks, Picacho State Recreation Area is a magical place hidden in the desert that beckons to adventurers of all types.
Photos
This park doesn't have any submitted photos—just yet.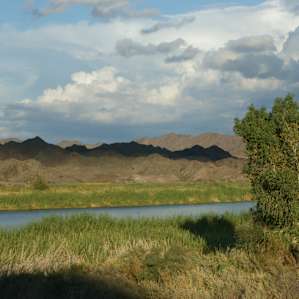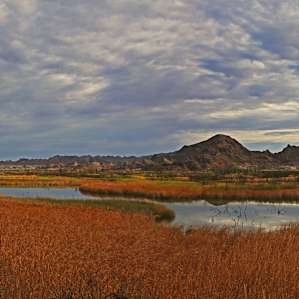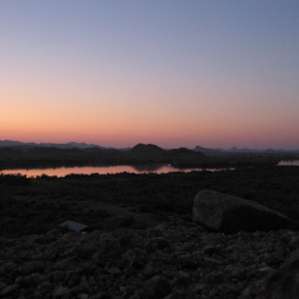 9 Reviews
No one? Bueller? Sharing is caring, y'all.
Drop some
Picacho
knowledge on us.
One of the best ways to explore the area is along many of the dirt roads. We highly recommend travelling in a 4WD as it makes it easier for everyone and your car.
Remove vote :(
Check weather reports before going out, as flash floods can sometimes make the road in impassable.
Remove vote :(
Due to many of the backwater lakes, mosquitoes can be found in abundance--bring repellant!
Remove vote :(
This is a desert, so stock up on extra water and sunscreen, it gets super hot (up to 120˚, with 108˚ as the average in July!)
Remove vote :(
Taylor Lake Campground is totally hidden gem in the park, check it out (site #4 especially).
Remove vote :(
In the Main Campground, sites above 40 are much more spread out on the southern portion of the campground. There is a nice ridge that divides 45 & 47 from 41-43, 53 backs up to an old cemetery (ohh, spooky!) and the area between 46 & 53 is open and flat, and so is the loop 2-12.
Remove vote :(
We recommend sites 37 & 41, although many of the sites are super cool.
Remove vote :(
Keep your gas tank full and carry a spare tire, you never know what'll happen!
Remove vote :(
Loud noise and music are prohibited, so if you're looking for a party, maybe this isn't the park for you.
History of Picacho State Recreation Area
For thousands of years, the Quechan and other native people of the Great Basin culture lived along this part of the Colorado River — the western fringe of the much larger Southwest Indian culture area. Picacho Peak was important in Quechan myth and legend, much of which was passed from generation to generation in narrative song cycles. The people crossed the river on logs, rafts, and in shallow clay vessels, traveling as far as the coast and the southern end of the San Joaquin Valley to trade with other groups. Though they hunted and gathered as other native people did, they were also sophisticated agriculturists who cultivated wild plants, set controlled fires to replenish the land, and planted corn, beans, squashes and other crops to supplement their diet.
Today the federally recognized Quechan — one of California's largest inland native groups — consist of about 3,000 people, many of whom still speak their native language.
In 1540 Spanish soldiers, under command of Francisco Vasquez de Coronado, traveled as far west as the Colorado River Basin. Other early contacts by the Spanish were more or less friendly, but a later attempt to establish a mission and settlement at Yuma in 1781 met with failure when the Indians rose up and destroyed the mission, killing all of the Spaniards.
Over the years, some people had successfully mined nuggets out of the desert sands. However, around 1862 José Maria Mendivil — a young prospector from Sonora, Mexico — discovered gold in the hard rock surrounding Picacho Peak. By 1890 a successful, large-scale gold mining operation was booming, and Picacho became a mining town. At the turn of the 20th century, steam-powered paddlewheel boats traveling the lower Colorado River delivered mining supplies and passengers to Picacho.
Visitors can hike to the ruins of the mine and mill sites from the trailhead near the Lower Dock day-use area.