View 50 photos
Historic Rustic Cabin , California
100%
Recommendation based
on
2 responses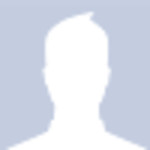 About
Built in the 50's it is sitting on 2 parcels and is over ½ acre in size.  The outhouse that you see was used when it was first built and now is for storage.  The original owner built the house himself and it was originally on piers alone with no other foundation!  There is a folder in the bedroom closet of the house over the years.  The decorations were here when we bought it so we kept them to preserve the house's uniqueness.  We treasure this house which is nestled amongst the trees and has so many beautiful birds that visit.  Many turkeys love to stop by too!  If you hear the deep cooing from the monster doves (who are very shy) you can try to spot one.  They are amazing… 
We really hope you love it as much as we do. 
Built in the 50's it is sitting on 2 parcels and is over ½ acre in size. The outhouse that you see was used when it was first built and now is for storage. The original owner built the house himself and it was originally on piers alone with no other foundation! There is a folder in the bedroom closet of the house over the years. The decorations were here when we bought it so we kept them to preserve the house's uniqueness. We treasure this house which is nestled amongst the trees and has so many beautiful birds that visit. Many turkeys love to stop by too! If you hear the deep cooing from the monster doves (who are very shy) you can try to spot one. They are amazing…
We really hope you love it as much as we do.
Hmmm we couldn't find any listings within Historic Rustic Cabin that match your search criteria. Try removing filters or zooming the map out and searching again.
---
Places to see near Historic Rustic Cabin